Secure Socket Layer, or simply SSL, is a security protocol that encrypts the communication between a web server and a web browser. In this age of web vulnerability, WordPress SSL certificates provide an additional security layer by ensuring that the communication between a web server and a web browser is private.
When you visit a website, you will notice that the URL is either HTTP or HTTPS. The S in the HTTPS refers to the SSL certificate. Good crawlers also take this into consideration when they are compiling SERPS. A website with WordPress SSL certificate is given preference.
Google Chrome started marking websites without WordPress SSL as "Not Secure". This resulted in visitors avoiding engagement on such websites. Site owners experienced a decline in conversions like sales, subscription, and more.
What is an SSL Certificate?
Secure Socket Layer (SSL) encrypts the transferred data between a web server and a web browser. When you install a WordPress SSL certificate on your website, you will notice your HTTP protocol changing to HTTPS.
How Does a WordPress SSL Certificate Work?
SSL certificate converts your HTTP protocol into an HTTPS protocol by encrypting the data that is transferred from a web server to a web browser. This process of data encryption involves a user submitting information which can include name, credit card number, home address.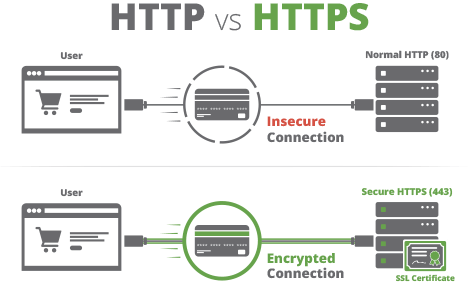 Source: Sucuri
This data is then encrypted and transported from HTTPS to your web server. Any attempt of a data breach will not leak out the information because it is encrypted.
Types of WordPress SSL Certificates
Single Domain
Single domain SSL certificates can only be used on a single domain or a single IP address at a time.
Multi-domain
Multi-domain SSL certificates can be used on more than one domains.
Wildcard
A Wildcard SSL certificate is used on a single domain but can be extended to multiple sub domains.
Multi-domain Wildcard
As the name suggests, the multi domain wildcard is a hybrid of both, multi domain and a wildcard SSL certificate. This means that the SSL certificate can be used on multiple domains and also multiple sub domains.
Why Do You Need a WordPress SSL Certificate
There are multiple reasons why you would need an SSL certificate but they can be sorted into two categories:
Security
There are multiple reasons why you should have an SSL certificate on your website but Security tops the list. HTTPS protocol protects your website by encrypting the data from your web server to your web browser.
WordPress SSL certificates provide authentication. This means that you don't have to worry about sending your sensitive data to the right server and not an imposter trying to steal your information.
Also, this added security layer gives your visitors a lot confidence on your website. An HTTPS website encourages visitors to enter their sensitive data without any hesitation.
See: 10 Sure Shot Ways To Improve Blog Security in 2019
SSL Helps in SEO
As mentioned in the article above, WordPress SSL certificates contribute to your Google SERPs. Google has a responsibility of directing its users to only those websites that are safe to surf and engage.
Having an SSL certificate signals Google that the website is secure and safe enough for you to direct your users. This is why if you don't have SSL, you won't be able to rank higher in the Google search rankings.
Top WordPress SSL Certificate Providers
SSL certificate is a third party tool that you can get from a number of SSL providers. In this article, we will mention both, paid and free SSL certificates for WordPress.
Paid WordPress SSL Certificate Providers
RapidSSL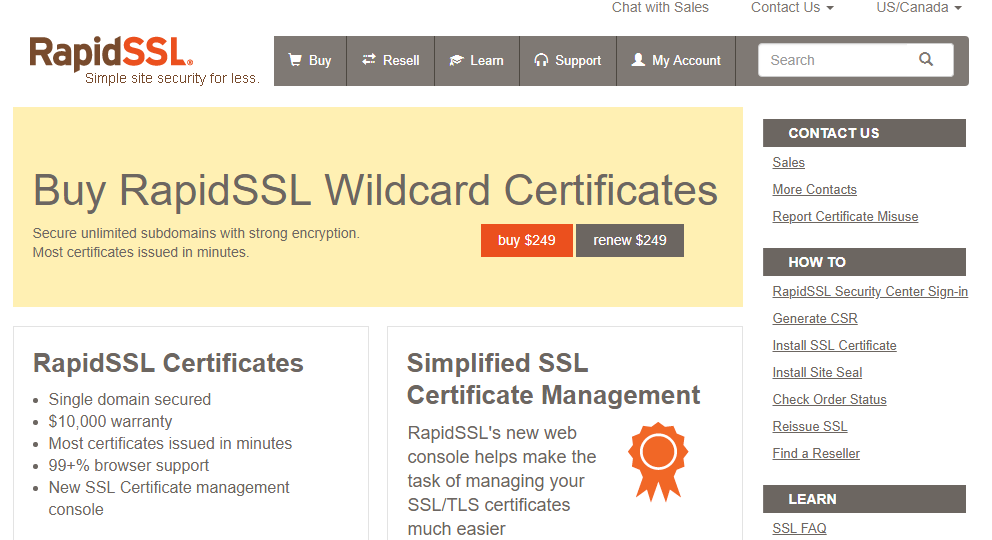 RapidSSL is one of the most reputed SSL certificate providers in the world. They have a reliable product and an excellent service to top it off. They offer single domain and wildcard certificates.
You can buy their single domain SSL certificate for $59 and renew it for the same price. Their wildcard SSL certificate costs $249.
Thawte

Thawte is another professional SSL certificate provider that provides SSL for enterprises. It offers a cheap wildcard SSL certificate to organizations which starts from $524/year with a 30 days money back guarantee.
The SSL certificates give you up to 256-bit data encryption. Every plan comes with technical support and free reissues.
GeoTrust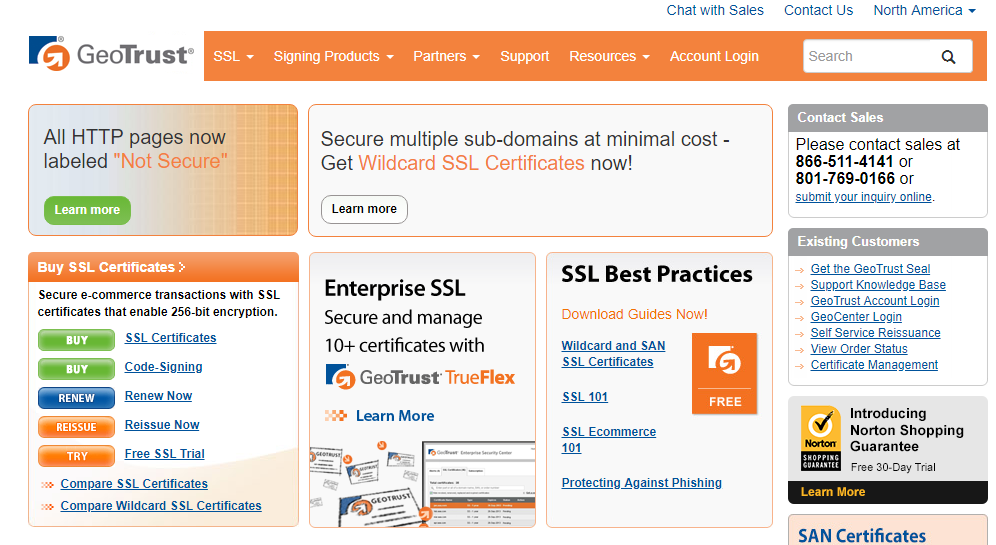 GeoTrust is one of the cheapest SSL certificate providers. It is a highly trusted brand that offers a wildcard SSL certificate at just $499/year. They also offer a 30 days money back guarantee with expert support.
Cheap SSL Shop
As the name suggests, Cheap SSL Shop provides the cheapest SSL certificates. With just $51/year, you can get a wildcard SSL certificate.
Comodo

Most of you might argue that Comodo should be at the top of the list. Comodo is one of the most popular SSL certificate providers for all types of websites including corporate and ecommerce businesses. Its wildcard SSL certificates start from $199 annually.
Free WordPress SSL Certificate Providers
Let's Encrypt
Many of you might have heard about Let's Encrypt. The project is a collaboration between the Linux Foundation and new certificate authority. It is sponsored by entities like Mozilla, Facebook, SiteGround etc.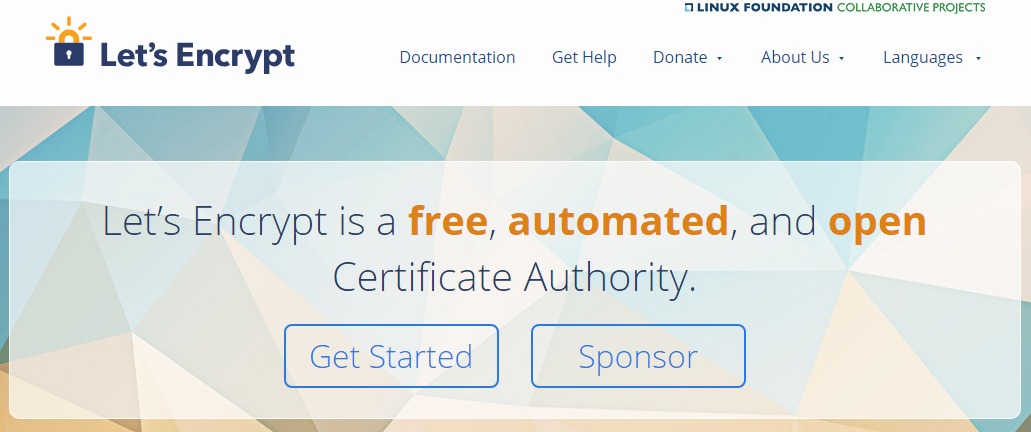 Let's Encrypt offers free SSL certificate for WordPress to everyone ranging from an individual blogger to a corporate site.
CloudFlare

Most of you might recognize CloudFlare for their excellent CDN but recently they announced that they will be providing free WordPress  SSL certificate to all its users. If you are using CloudFlare CDN, all you need to do is log in to your account, select the website you want to enable SSL for and click on the Crypto icon.
WoSign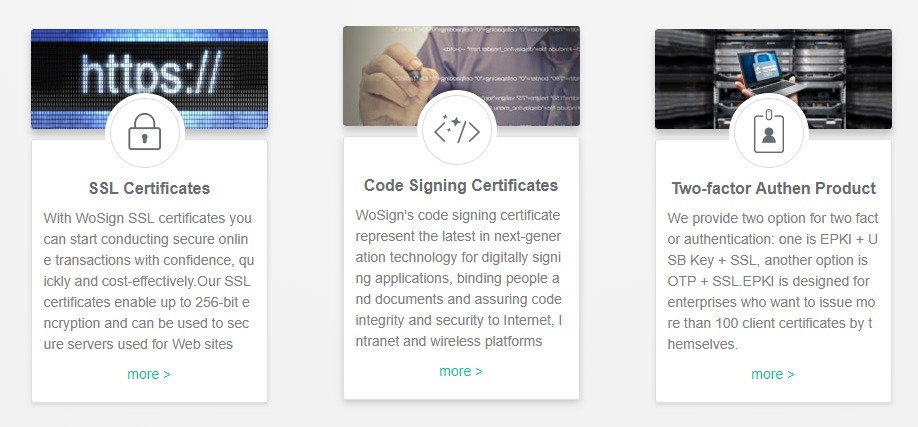 WoSign is a free WordPress SSL certificate provider that offers SSL for two years without any cost.
SSL For Free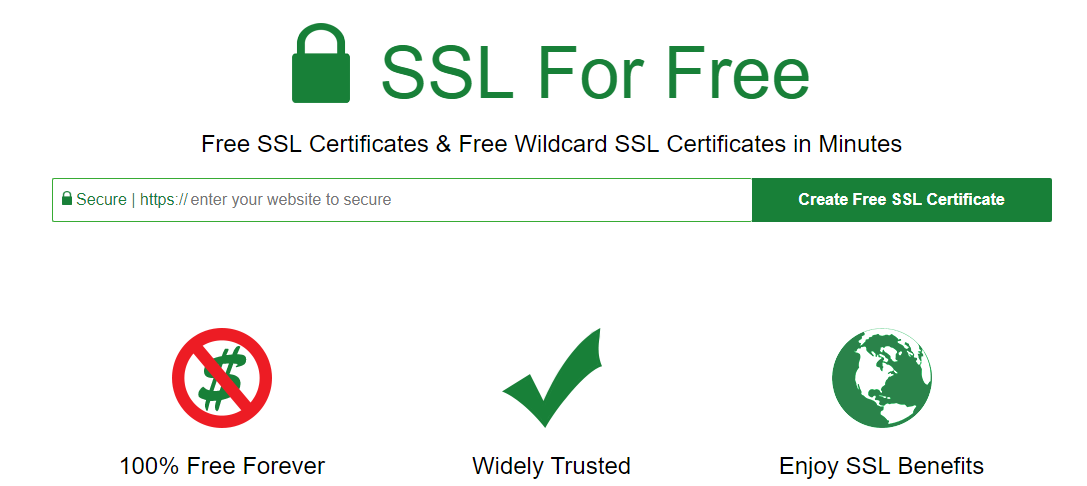 As the name suggests, this SSL certificate provider offers free SSL certificate for WordPress. It uses Let's Encrypt ACME server by using domain validation.
Final Words
There is no doubt whether you should use WordPress SSL certificates on your website or not. They provide security of your data and makes your website look more authentic.
See: Why You Should Use SSL For Your WooCommerce Website?
If you know any other SSL certificate provider that should be in this list, feel free to contribute in the comments.
The post WordPress SSL Certificates: What Are They and Why Are They Important? appeared first on WPblog.
Local SEO Agency