WooCommerce themes offer great functionalities and flexibility for store owners. Since WordPress is the most popular CMS around, it is a no brainer to start your online store with WooCommerce. Because of its ease of use and impeccable designs, hundreds of thousands of online stores are powered by WooCommerce around the world.
However, not all WooCommerce themes are made equal.
If you're a beginner trying to weave your online website, finding the right theme to power your store can be a daunting task.
But this is why WPblog exists; to make your WordPress life easy!
In this list, I'll tell you about the best WooCommerce themes for beginners and I'll highlight their most notable features as well to help you decide which one is best for you.
Astra
Astra is a popular WooCommerce responsive theme perfect for beginners. The theme offers a modern outlook and homepage layout with tons of customization options, and thanks to its versatility, you can use Astra to create almost any type of online store.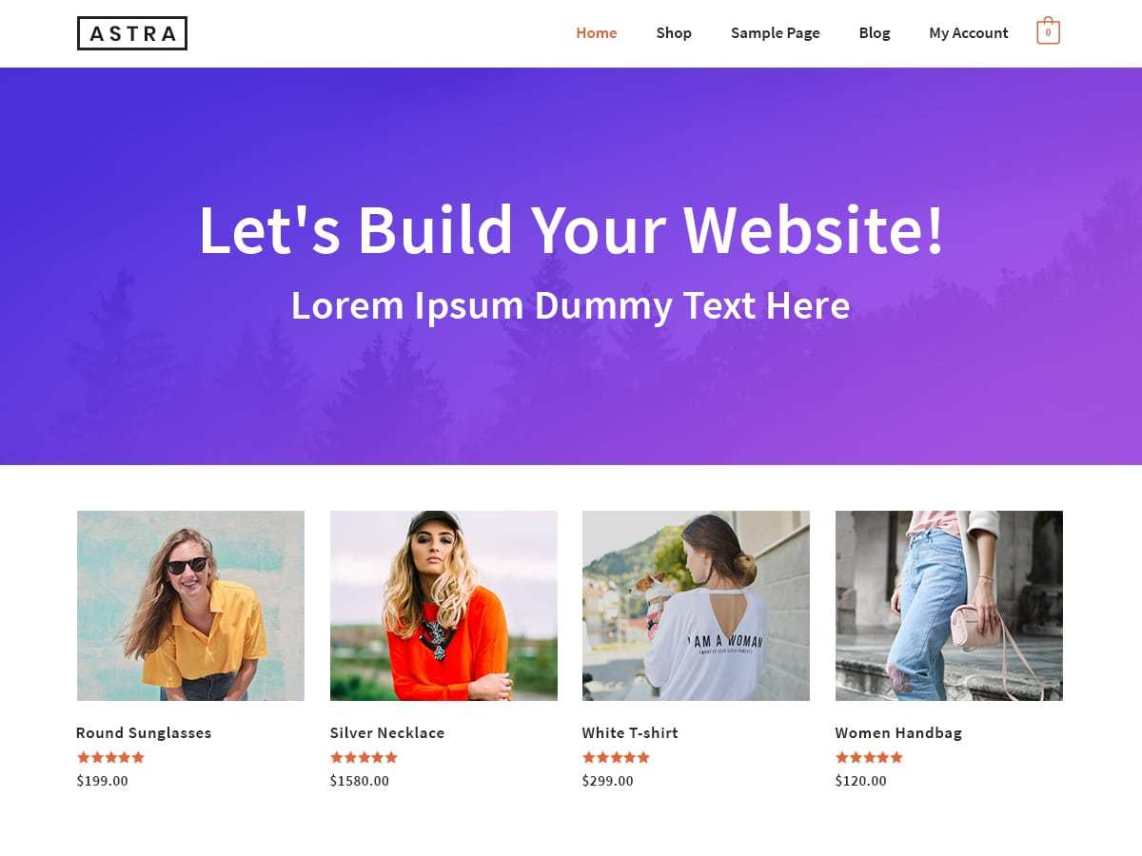 Customization and set up is relatively easy with drag and drop features, pre-made templates, widgets, and support for all the major page-builders. Given these nifty features, you don't have to be a coding expert to build a beautiful looking WooCommerce store.
In addition, Astra is a light theme that does not add much burden on WordPress, making it one of the best WooCommerce themes for beginners.
Ultra
Utra is a super flexible, multi-purpose WooCommerce responsive theme with plenty of pre-made templates with tons of customization options within a few clicks.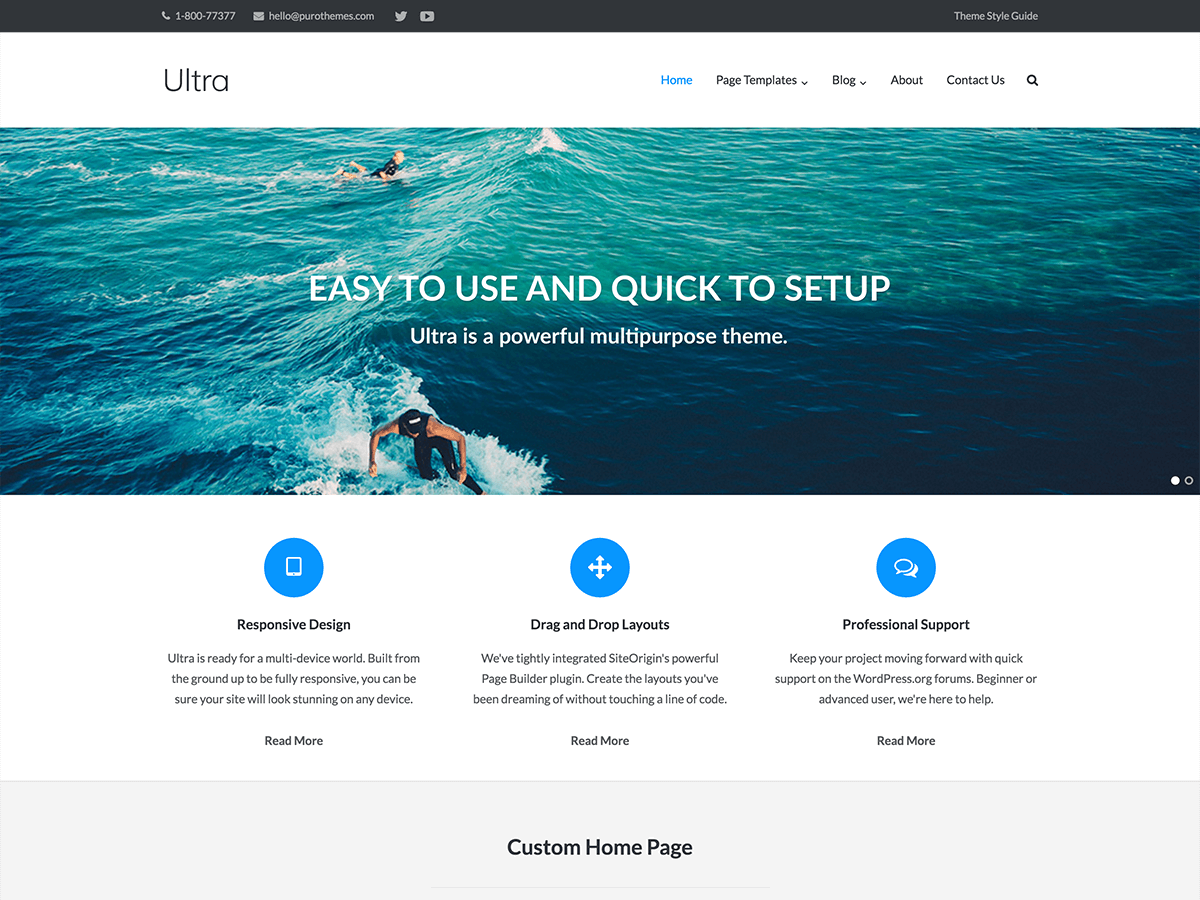 Ultra features a pricing table, multiple header styles, photo galleries, and contact forms, etc., to get the ball rolling for you. You also get the drag and drop feature which makes customization easier so you can move widgets and elements around without any coding knowledge.
Ultra's UI is simple and easy to navigate. And with all the features mentioned, this is one of the best premium WooCommerce themes for people just entering the WooCommerce world.
Neto
Neto is one of the best WooCommerce themes for beginners. With a modern design analogy, it's especially a fitting theme for users who wish to give their online store a sophisticated look.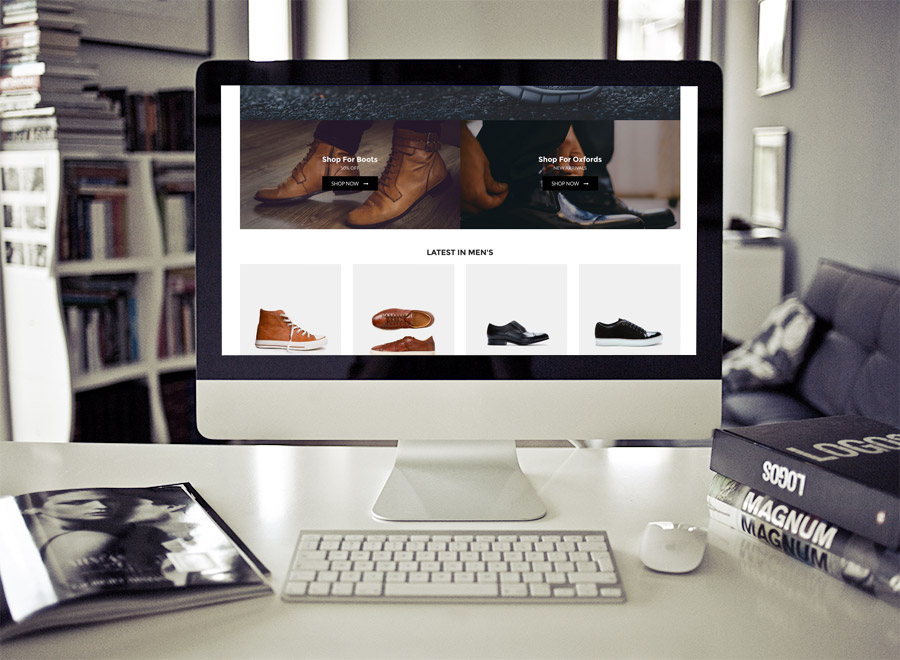 If you want to put your products on the center stage, Neto is the perfect theme for you. As already mentioned, the theme has a sophisticated design philosophy that puts products into the limelight, but if you want something different, the simple drag-and-drop feature easily lets you manipulate your look to your desire.
While Neto offers great customization options to build your store, another standout offering they have is the 24×7 expert support to help you should you get stuck anywhere. Overall, this is the best premium WooCommerce themes for you to build your online presence on!
SHOPPER
For beginners with minimalistic and clean design demands, SHOPPER is a no-brainer option.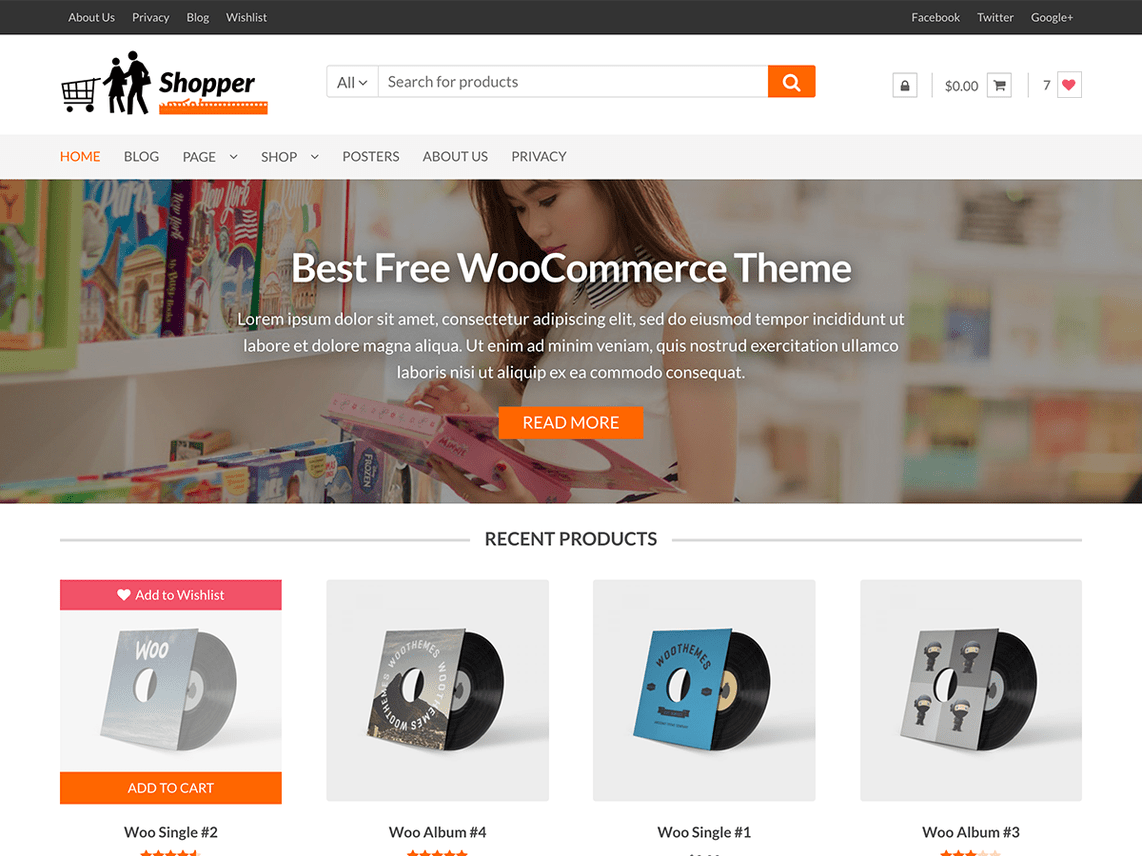 SHOPPER is one of the best free WooCommerce themes available, that comes equipped with a powerful search feature for products, ability to create wishlists, and is compatible with most popular browsers.
If you don't want to invest more time in customizing your theme, no worries, there are lots of pre-made templates to help you decide and import your text through the innovative drag and drop feature making it one of the best free WooCommerce themes for beginners.
Digital Pro
If you are looking for a WooCommerce responsive theme that is built on the Genesis theme framework, then Digital Pro is also one of the best WooCommerce themes for beginners.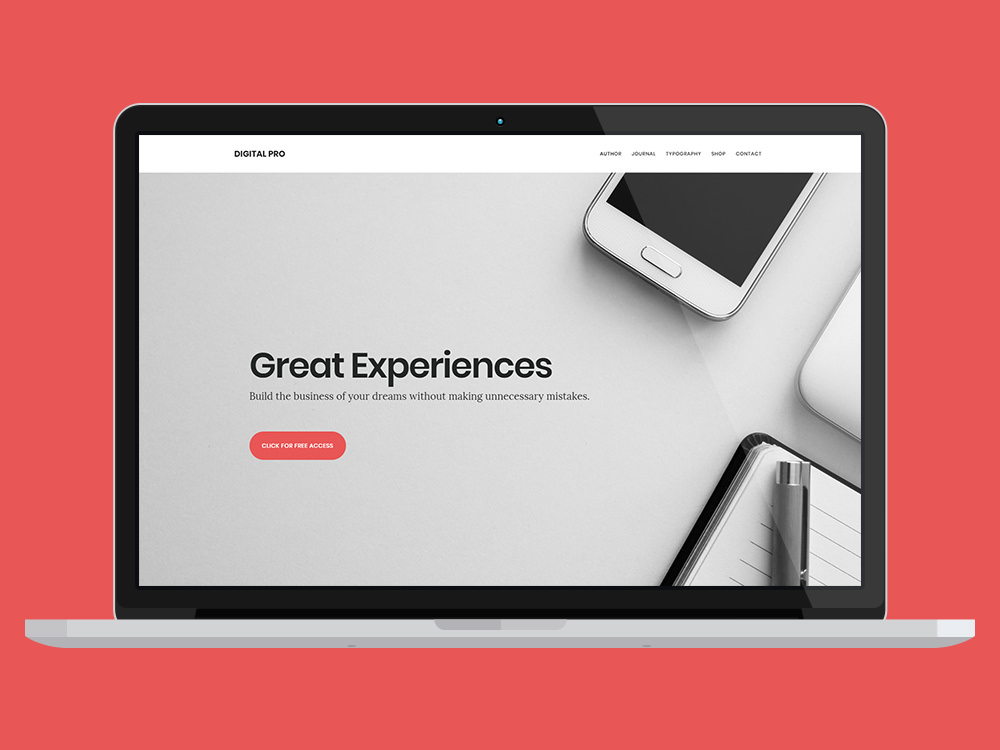 Digital Pro was developed with speed and simplicity in mind because it is optimized to work seamlessly with WordPress, without sacrificing stability and performance.
There are a variety of pre-made templates to choose from, as well as resizable widgets and customizable headers at your disposal. If you face any issues using the theme, there is live customizer support as well as making Digital Pro one of the best premium WooCommerce themes.
Hotel
Those looking for a resort type theme should check out Hotel. It is a WooCommerce responsive theme focused on resorts and hotels superb in terms of customization.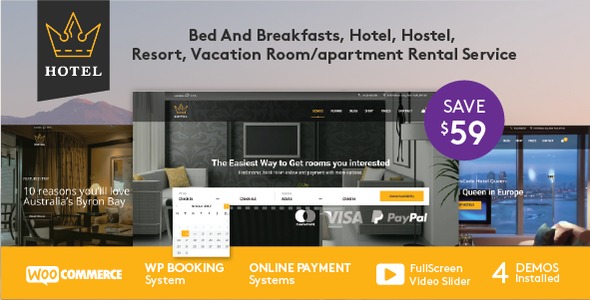 Some of the notable features include the ability to add a call to action button, selecting a resizable header image, as well as a custom welcome image. Apart from imagery and sidebars, Hotel also offers customization for widgets and backgrounds with an easy to use layout great for beginners.
If you want to add booking products, you will need a tool called the WooBookings Bundle, and after you install it, you can offer rooms, services and much other stuff for bookings. These features make Hotel one of the best WooCommerce themes for beginners.
Arcade
For online gaming stores and electronic items, Arcade is an awesome theme to check out. The layout is centralized which puts emphasis on the background you want to use, making it the highlight of the theme.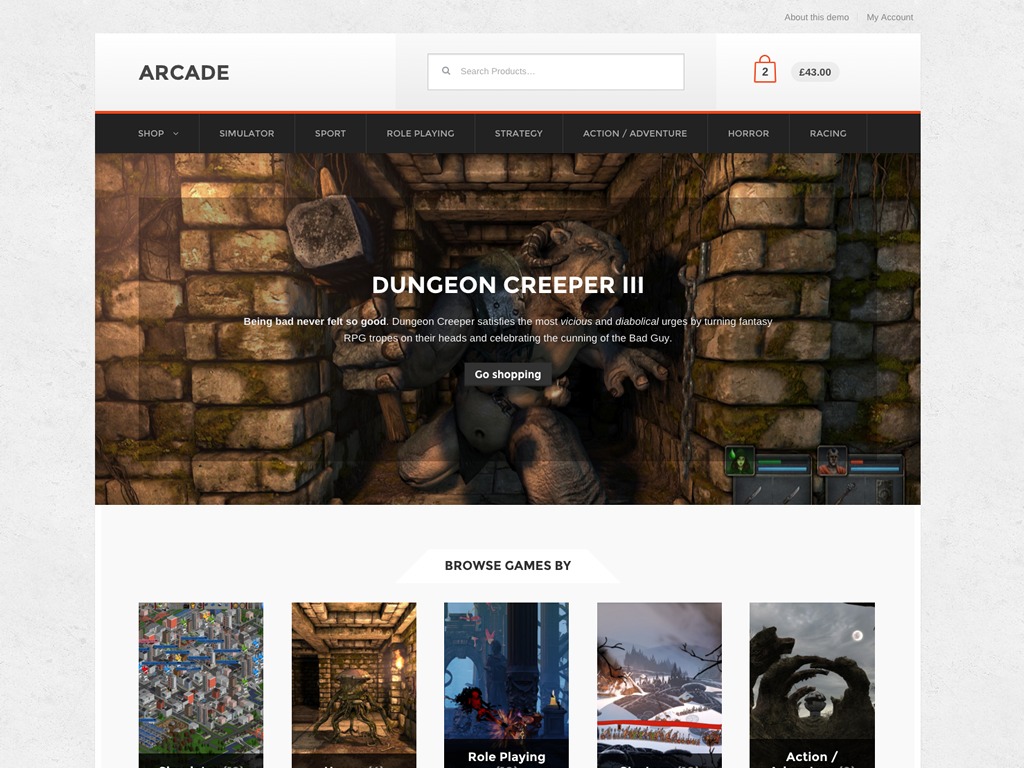 You can use this theme to highlight products in the center of the page making it easy to browse for users looking for certain products. But the theme is not limited to just the center page, it allows extensive customization of menus, review sections, product highlights and columns.
You can extend its capabilities with Storefront Extensions Bundle to make the theme more usable in terms of adding products making
Arcade one of the best WooCommerce themes for beginners.
Creativo
Creativo is a multi purpose WooCommerce responsive theme that is great for beginners and seasoned users alike. It is known to be awesome when it comes to flexibility because in order to import your stuff onto this theme, it features an innovative 1-click importer.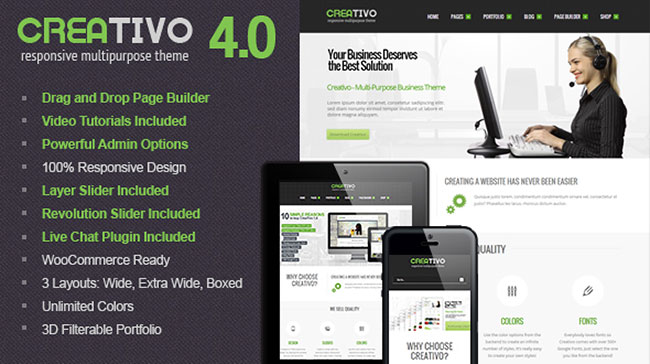 Apart from the importer, Creativo also features gorgeous templates with lots of variety along with support for the best page builders and slider options. You also have the liberty to create your own styles if you want.
There are lots of options to customize Creativo, that offers a layout that is easy to navigate and understand for beginners with a guided setup. The theme is light weight and is optimized for WordPress to make sure it runs without hiccups.
Cupcake
Cupcake is one of those WooCommerce responsive themes named after its purpose. It is one of the best WooCommerce themes designed for bakeries, cafes and other such products.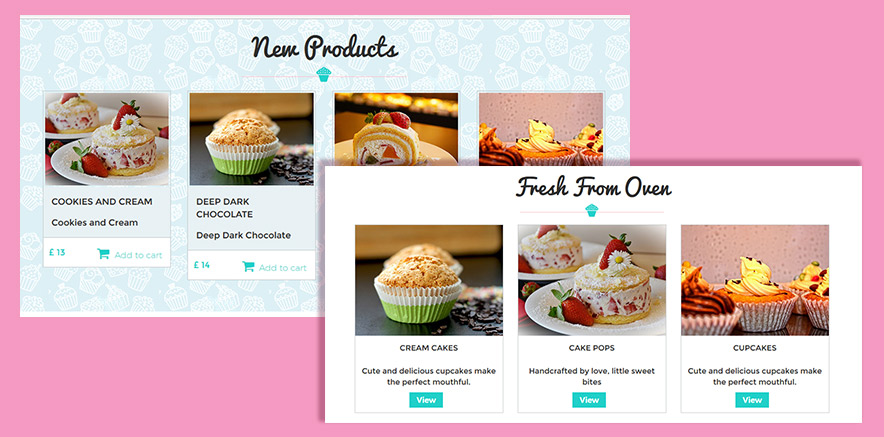 Cupcake offers lots of options to customize in terms of content areas and slider options that are great for showcasing products. You also have the option to include your logo, showcase your phone number with individual buttons for each, including search, shopping cart and wishlist.
You can customize Cupcake to your liking as well, or take inspiration from some pre made templates and import your text for easy migration. Since all the options presented in Cupcake, you can add products on the go without hindering the overall design of your website.
Mesmerize
One of those WordPress WooCommerce themes synonymous with its purpose. Mesmerize is a multi-purpose theme that offers a modern layout.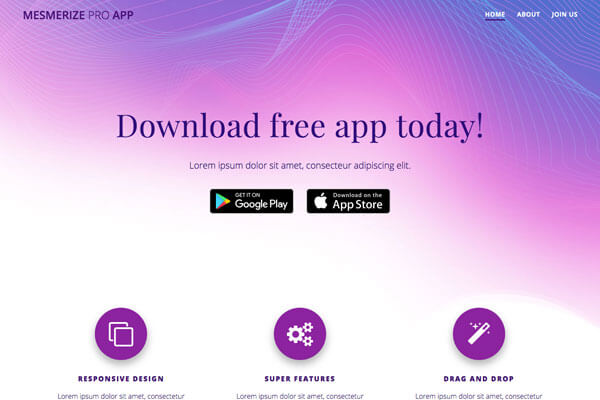 Mesmerize takes customization to great heights since you can customize premade layouts to save time and effort. You don't need any coding language to use Mesmerize. The added flexibility of this theme will help more with the drag and drop feature so you can check and test the changes on the go.
Another great feature of Mesmerize is that it can be used for almost any type of website.
More to Come
As I said in the beginning, there's no dearth of WooCommerce themes available online. However, not all of them offer the ease of customization and the necessary features like the top 10 themes I've curated above for you.
If you're a beginner who just stepped into the world of WordPress and you're getting to grips with WooCommerce, you'd find it rather easy to create and customize your website with these themes.
If you have any theme that is just right for beginners, let me know in the comments below and I'll expand the list if your suggestion hits the bulls eye!
The post Top 10 Best WooCommerce Themes for Beginners appeared first on WPblog.