Your hosting experience depends highly on the infrastructure your website is hosted on. Some hosting providers don't disclose the infrastructure they are using. But others, like Cloudways, gives you the option to choose from 5 different infrastructures.
DigitalOcean
Linode
Vultr
Google Cloud
Amazon Web Services
When it comes to cost effective web hosting, DigitalOcean, Linode, and Vultr are the most popular infrastructures around. These three offer a seamless hosting experience for those who are tight on the budget.
For this reason, I decided to put them under the microscope. I tested DigitalOcean, Linode, and Vultr for their performance to find out which one you should choose for the most optimized hosting experience.
Launching DO, Linode and Vultr on Cloudways
As mentioned earlier, Cloudways lets you choose one of the 5 infrastructures that it offers. I have used Cloudways to launch my applications on these infrastructures because I wanted a level playing field. When you launch a server on Cloudways, you are offered the ThunderStack which includes the following components:
Nginx
Apache
MySQL
New Relic
PHP FPM
Varnish
Using Cloudways also gave me a similar WordPress version along with other specifications that are similar throughout the three infrastructures. This helped me derive a fair conclusion at the end of my testing.
Putting DO, Linode, and Vultr to Test
I have selected the 2GB server from Cloudways which includes the following specifications.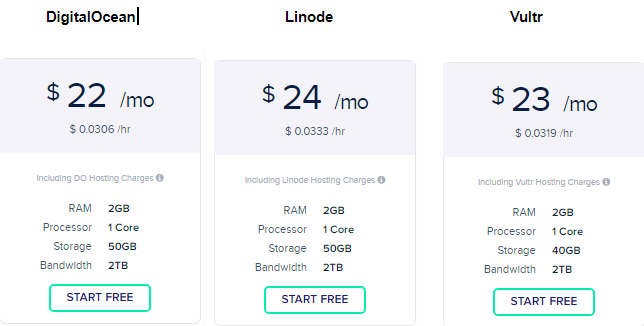 As you can see, the specifications of each infrastructure are identical. This would give us a clearer picture of which one is the best.
I have selected London as server location for all three infrastructures.
After selecting the server, I launched WordPress 5.1.1 to test them on different testing tools.
For testing purposes, I have used the following three speed testing tools:
WebPageTest.org
GTmetrix
Pingdom
DigitalOcean
Let's start off with testing DigitalOcean's 2GB server.
Pingdom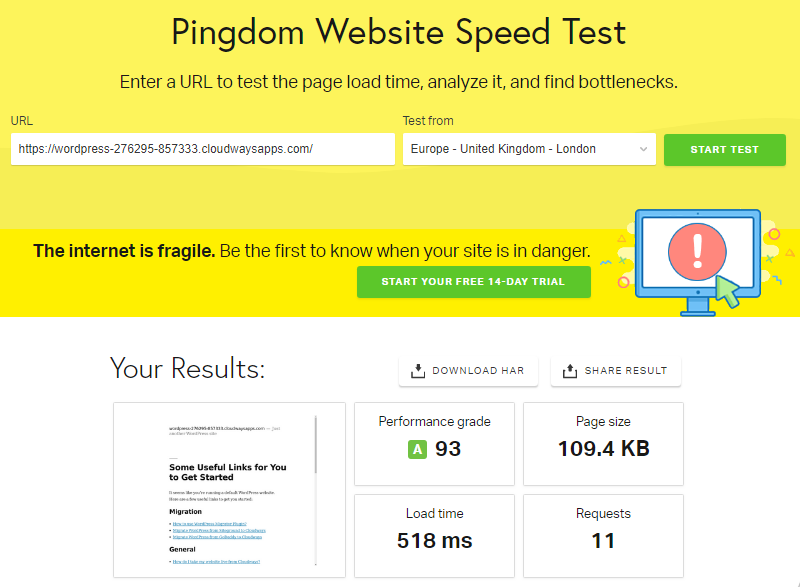 https://tools.pingdom.com/#5ab693d9c3000000
GT Metrix


https://gtmetrix.com/reports/wordpress-276295-857333.cloudwaysapps.com/KI7wl7Qv
WebPageTest

http://webpagetest.org/result/190521_8R_e0b0e0df3d847fb0ebbe243c5a81f4bd/
Linode
Pingdom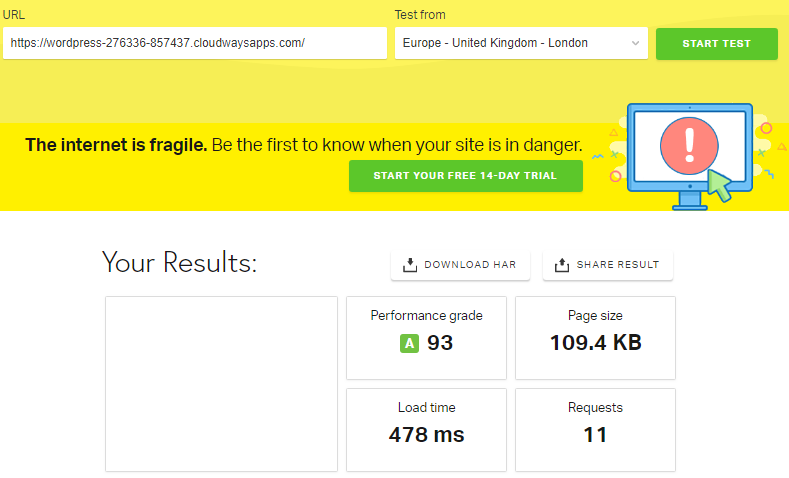 https://tools.pingdom.com/#5ab79664db400000
GTMetrix

https://gtmetrix.com/reports/wordpress-276336-857437.cloudwaysapps.com/sSf6zC3o
WebPageTest

http://webpagetest.org/result/190522_S4_65a53f5d1d2f9b5a1102bb3eba859868/
Vultr
Pingdom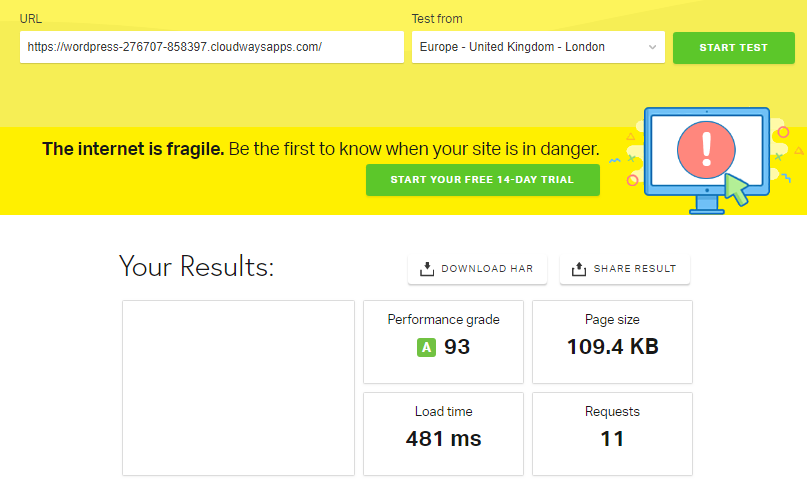 GTMetrix

WebPageTest

http://webpagetest.org/result/190522_G1_c297fa296e5a57d8995fa329c18d113c/
| Infrastructure | Time to First Bite |
| --- | --- |
| DigitalOcean | 0.274 |
| Linode | 0.279 |
| Vultr | 0.280 |
Final Words
My tests showed a minor difference between the performance of the three providers. At first glance, you might conclude that DigitalOcean is better than Linode and Vultr. However, this is not always the case. Other tests might have different results because of network connection or server response.
All three of these infrastructures are an excellent choice for hosting your website. You can make a decision based on personal preference or pricing, but the performance you will get will be identical.
The post DigitalOcean Vs Linode Vs Vultr – Testing The Top Cloud Infrastructures appeared first on WPblog.
Local SEO Agency