There was a time when writers used to struggle to make both ends meet. But that was back in the times when there were no websites or blogs. In today's internet-centric era, you can use your writing talents to earn not just a living but some really good money from some authentic websites.
Well, this is what this post is all about. Here is a comprehensive list of websites that pay you to write on them or through them. The list ranges from freelancing websites, lifestyle websites and even parenting blogs. Read on to know which one would suit you the best.
Read Also: 50 Sites That'll Pay You for Things You Do Daily
Blogging & Writing
Freelancer – Freelancer is a marketplace for bidding for and posting freelance jobs. You can search and apply for different types of writing jobs, which have a variety of budgets. The portal provides multiple withdrawal options including PayPal and Skrill.
Blogelina – The website posts content that helps newbie bloggers in creating and running a successful blogging business.
How I Round – How I Round is a hub for writers who are passionately and preferably actively involved in theaters. They prefer blog posts and essays of different word count. The payment is also given according to your type of content and its published word count.
The Introspectionist – Looking for article ideas and pitches that will interest women? The Introspectionist accepts articles, creative non-fiction, essays and informative content and pays roughly $25 for a cover piece and $15 for other types of content pieces.
Wow! Women on Writing – Wow! Women on Writing is looking for how-to posts on topics such as writing and publishing or interviews with people in the same field. They send the payments via PayPal, which usually ranges between $50 and $75 for 1000-3000 words.
Write Naked – Write Naked is a platform for writers to talk about their profession, including writing tips, interviews with people involved with publishing, or any publishing trends, etc. Your content must be 450-650 words long, for which you will get paid $75.
Writers Weekly – Writers Weekly focuses on ways to make money through writing related to corporate communication or writing for markets, etc. They accept queries related to the topics before you write an article. If accepted, they pay $60 for a 600-word article via PayPal.
Design
A List Apart – A List Apart is a site that specializes in web design and its related topics. You can pitch your ideas or submit an article that is written per their style guide. They publish articles of ~1500 words and offers a variable pay based on your write-up.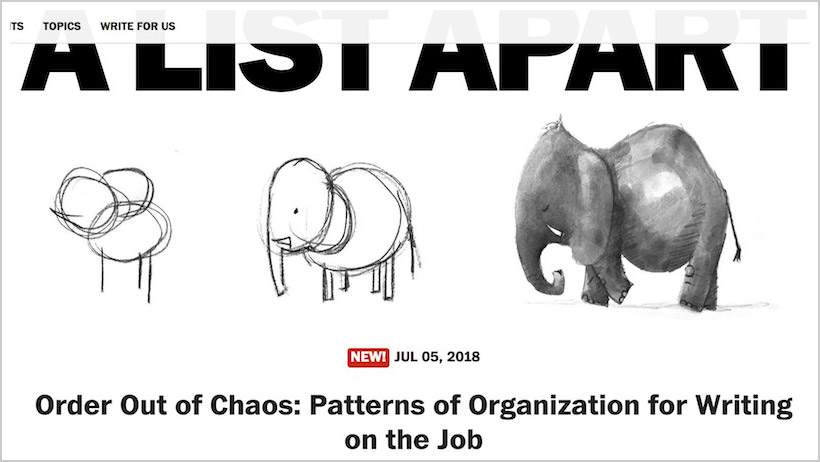 Photoshop Tutorials – Tips and tutorials for Photoshop beginners and enthusiasts on photo editing, designs, manipulations, enhancements.
Smashing Magazine – Smashing Magazine publishes articles based on web designing, online businesses, and web technologies. Though they do not mention about reward or payment method, seeing their reputation, they will be paying a handsome amount.
Education
Scotch – Scotch believes in high-quality content that focuses on educating its readers on almost any topic. They prefer writers with demos on CodePen, and any previous writing will also give you an edge. Their payment is tier-based – up to $150 per article.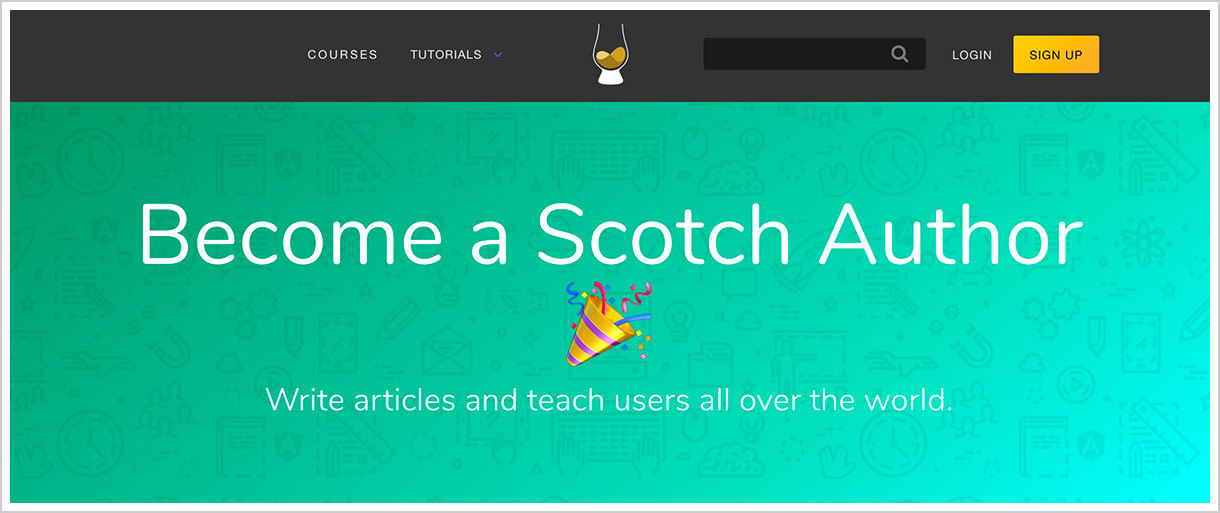 TakeLessons Blog – TakeLessons Blog features articles revolving around music and language. They accept articles 900-1200 words long, and if accepted, you get paid $50. Additionally, you can conduct classes as an instructor at TakeLessons as well.
The Change Agent – The Change Agent focuses on articles related to different social justice issues. The magazine feature works of adult education students aka learners. They accept articles of a length of 200-1000 words and pays $50 if it gets accepted.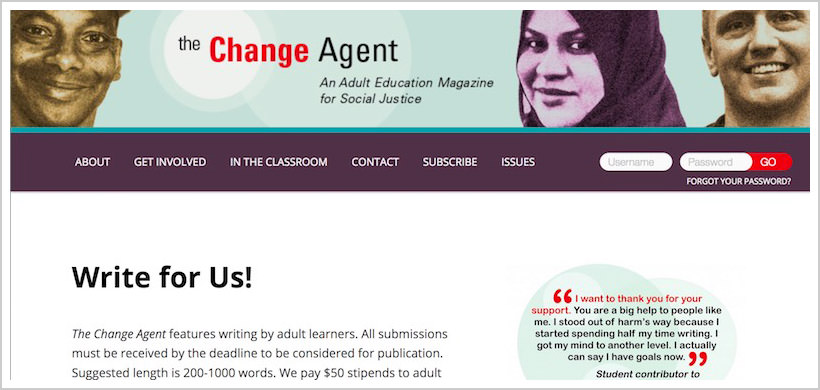 Entertainment
Polygon – Polygon specializes in content for the video game industry, be it game reviews, opinions, or strategy guides. They prefer that writers pitch forth their ideas before typing out the articles. They pay competitively depending upon the word count.
WhatCulture – WhatCulture allows you to write versatile articles revolving around gaming, films, and sports. They also consider video submissions and news articles. Your article must be at least 1500 words long, and if accepted, you will get paid £30 per article.
Finance
eCommerce Insiders – eCommerce Insiders accepts articles on educational or retail-oriented topics. They require you to have prior e-commerce experience. Also, the payment is monthly, and the rate depends upon the number of words per article for your submissions.
Income Diary – IncomeDiary specializes in content on creating websites, driving traffic, social media management, etc. They pay up to $200 for good content, and you are even allowed to state your rate, unlike most other sites on this list.
Money Crashers – Money Crashers is a finance site featuring articles on investing, money management, and retirement planning, etc. They prefer articles that consist of 3000+ words and offer variable pay that gets processed monthly via direct deposit or PayPal.
The Dollar Stretcher – The Dollar Stretcher features articles by which readers can find ways to "stretch their dollars" practically. They prefer if ideas are pitched before the submission to prevent duplicate content. They pay around $0.10 per word via check or PayPal.
The Penny Hoarder – The Penny Hoarder requires 700-900 word articles consisting of unique ideas, experiences, or strategies to earn and save money. Their editors decide the payment for your write-up once they accept your pitch for the article.
General Knowledge
KnowledgeNuts – KnowledgeNuts requires you to compose articles that offer lesser-known information that is both intriguing and fascinating to the readers. They ask for original content from you and pay around $10 via PayPal for your every article they publish.
ListVerse – ListVerse lets you earn straightforward – write an exciting list on almost any topic, and you can earn $100 via PayPal. They accept only original content and have some strict rules, which you must check before submitting a list.
Today I Found Out – Today I Found Out specializes in out of the box articles that offer factual and intriguing content. They do not accept guest posts, but only paid posts. Lastly, the payment will be decided and reverted to you once your idea has been accepted.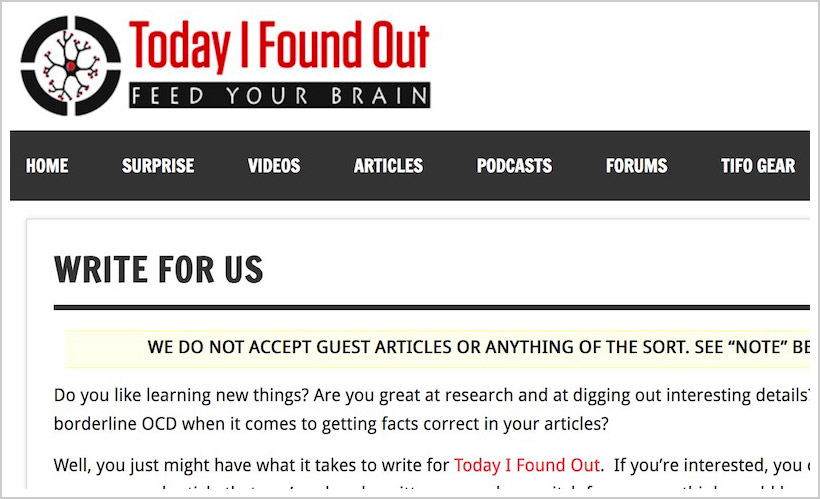 Lifestyle
International Living – International Living features articles that provide insight into foreign destinations. Their readers want info focusing on the cost and the way of living, culture, healthcare, etc. They pay variable depending upon the type of content and its word count.
SurvivalLife – SurvivalLife publishes about gear reviews, home defense and security, tactical tools, and a lot more to help one deal in one's life. They seek practical tips and tricks that help in daily life. However, they do not provide any compensation info.
Transitions Abroad – Transitions Abroad features articles that talk about moving, living, or working abroad. You can also write about studying or volunteering abroad. They pay for your work via PayPal, which may vary around $50 to $150 for a 1250-2000 word article.
Parenting
Babble – Babble is a parenting blog by Disney that accepts submissions on various categories including pregnancy, parenting, home, entertainment, beauty, and more.
BabyFit – BabyFit articles focus on fitness and nutrition during and after the period of pregnancy. Usually, most content is written by in-house writers, but they accept freelance work as well. You can be paid between $25 and $90 for a 500-1200 word article.
Lies About Parenting – Lies About Parenting accepts feature articles that are based on your parenting stories. Also, you can write about parenting techniques, traveling, and advice lent by doctors, teachers, etc. You get paid $50 for each of your featured articles.
Mamalode – Mamalode is a site to share your parenting stories. You are required to compose articles that are raw and heartfelt, allowing your readers to connect with you. Your article must be 400-1500 words long, and the payment depends on the number of views.
Scary Mommy – Articles to do with different stages of parenting, from pregnancy to child birth, to issues to do with raising kids and more.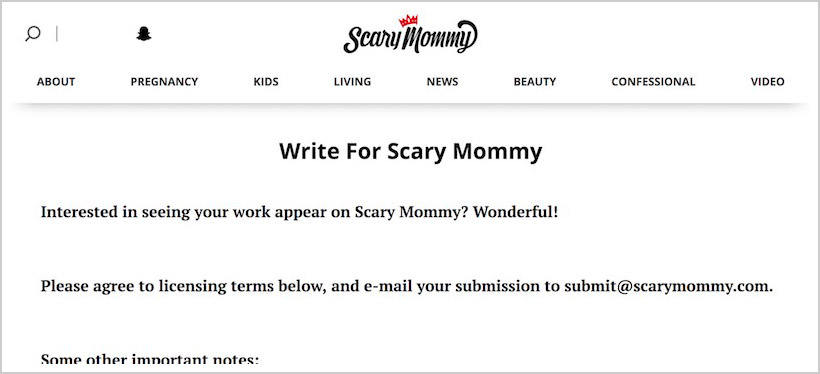 Programming
DigitalOcean Community – DigitalOcean Community has a donations program through which you can contribute articles that deal with production systems, and software development, etc. You get paid around $300 for tutorials along with a contribution to a tech charity.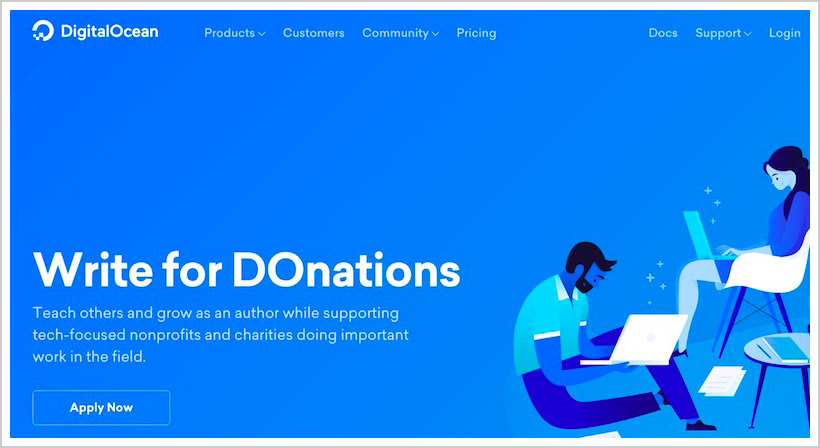 Linode Guides & Tutorials – Linode requires writers who are experts in the field of Linode and Linux and can contribute tutorials for the same. You must have a knack to explain the technicalities clearly and elaborately. You get paid up to $300 for every guide you compose.
SitePoint – SitePoint pays you a hefty sum of $150 for articles and $200 for tutorials but has strict guidelines. They cover topics based on HTML, CSS, and more web development niches, and pay via bank transfer within Australia, PayPal, or SWIFT transfer.
The Layout – The Layout lets you write on many different topics. You can come up with your topic or choose one from the suggestions provided by them. It must contain 700-1200 words, and you can get paid up to $150 per article via PayPal if accepted.
More: Others
Strong Whispers – Strong Whispers writes about a range of topics from environment and lifestyle to social issues. They share that they pay $50 for a published article, but the article's final compensation is negotiable depending on the quality of the content.
Bird Channel – (Aviary) A website for bird lovers. So, they basically are looking for answers to queries on bird care, how-to articles, photo essays, and other stories.
Bee Culture – (Bee Industry) Bee Culture is an American Beekeeping magazine that focuses on everything regarding beekeeping. They require articles revolving around honey plants, pollination, wildlife, etc. and pay $150 – $200 for 1500 – 2000 words and $50 for cover photos if accepted.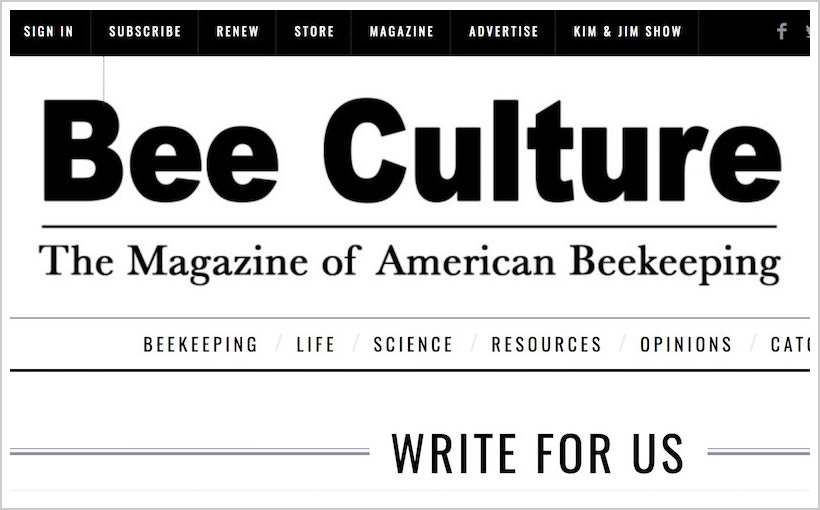 The Partially Examined Life – (Culture) A philosophy podcast and philosophy blog that accepts book reviews, brief posts related to culture and ideas, and philosophy accompanied by commentary. They do not disclose a payment rate, but you can contact to ask them.
The Diplomat – (Misc. Current Affairs)
The Diplomat features articles and blog posts related to news analysis and reports of the Asia-Pacific. You must inform their editors that you require compensation, following which, they will decide the fee they will pay for your write-up.
Cracked – (Humor) Cracked is on the lookout for artists and writers with a good sense of creativity and humor, who can produce comical articles and images. Although they do not mention the payment but they will be paying good, seeing their reputation.
New Scientist – (Science) New Scientist requires content that covers science and technology; for example, the psychology of terrorism and the stories on the latest research. Their payment is dependent on the number of words and will be sent to the address provided by you.
Great Escape Publishing – (Travel) Great Escape Publishing accepts content that focuses on jobs that pay you to travel, be it for photography, tourism, and writing, etc. Their payment is variable and ranges between $50 and $200 depending on the length and the type of your article.
The post 40+ Sites to Get Paid For Writing & Blogging – Best Of appeared first on Hongkiat.
WordPress Website Development