Green energy has the answer to a lot of our power-related problems including environment, cost-effectiveness, and energy conservation. Still, not everyone can afford to install large solar panels and run the entire house on it.
But what you can easily do is to get a cool handy gadget that brings you green energy to run your smaller devices like radio, mobile phones, and even a small fan.
Interested enough? Then take a look at the following list of some really useful gadgets that can prove to be a reliable source of green energy.
Read Also: 18 Smart Home Gadgets You Can Control With Android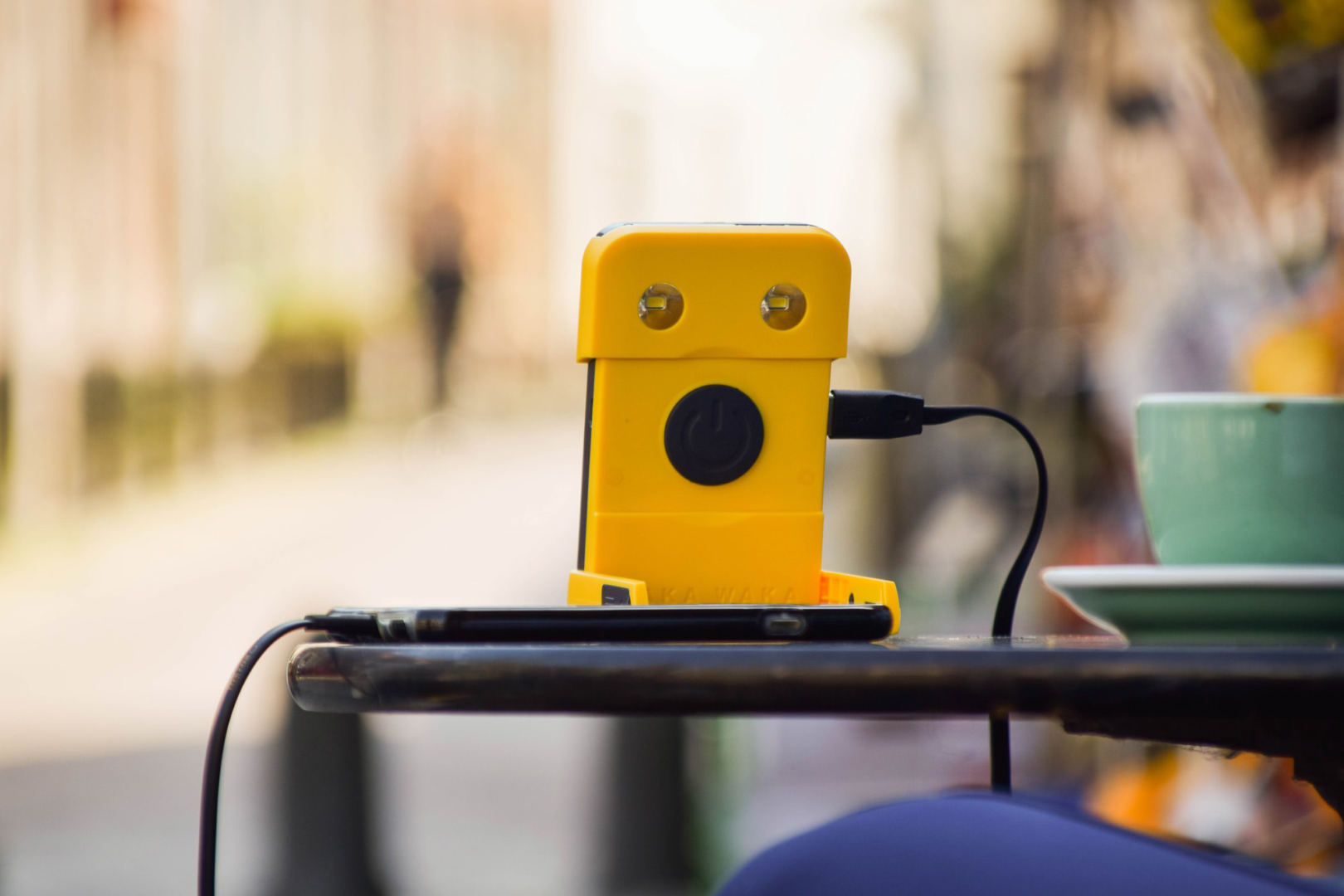 WakaWaka Power+ is a portable solar-powered flashlight cum charger. This gadget packs in a 3000 mAh battery, which can be charged to full 12 hours under direct sunlight or in three hours using a wall outlet. What amazed me more is this flashlight comes with ultra-efficient, multiple light settings, allowing to get light in a range of five to 70 lumens.
Power+ provides 200 hours of light and packs enough power to charge a cell phone 1.5 times or a camera and other gears multiple times via its USB port. Surprisingly, you can use both the flashlight and the charger simultaneously, making it super useful during an outdoor activity. Also, its emergency beacon can get you help at the time of an emergency.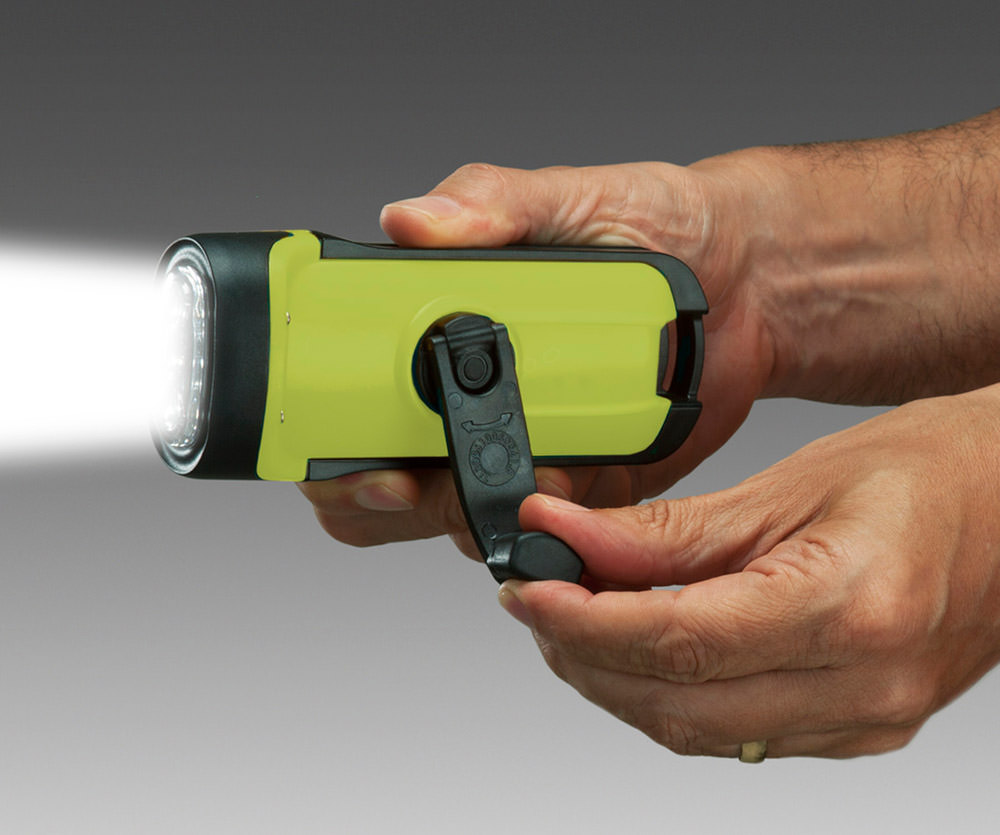 Solar/Dynamo LED Flashlight by Secur comes with three LEDs of eight lumens light output, 80 mAh battery, a solar panel, and an inbuilt dynamo generator. You can charge it to full in four hours under direct sunlight or six hours by cranking it. I find its dynamo generator can prove helpful in rainy or in-home situations.
When completely charged, this flashlight can light up to four hours with three LEDs and up to eight hours with just one LED. Also, it is waterproof up to 45 feet. That said, it is a perfect gadget to use while outdoor camping, hunting, boating, and backpacking.

Creative Edge Solar-5 is a water, shock, and dust resistant, small portable charger with a solar panel. Its 5,000 mAh battery can charge two devices simultaneously, and it has four indicator lights to show the charge level. As expected, you can charge the battery by placing it under direct sunlight or connecting it to a wall socket.
What caught my attention is it avails two USB ports of 1A and 2A outputs, allowing you to charge devices with different requirements. Also, it packs in an emergency flashlight. That said, you can utilize this gadget during off-home situations and vacations, making it a perfect companion for flights and sporting events including hiking, trekking, and camping.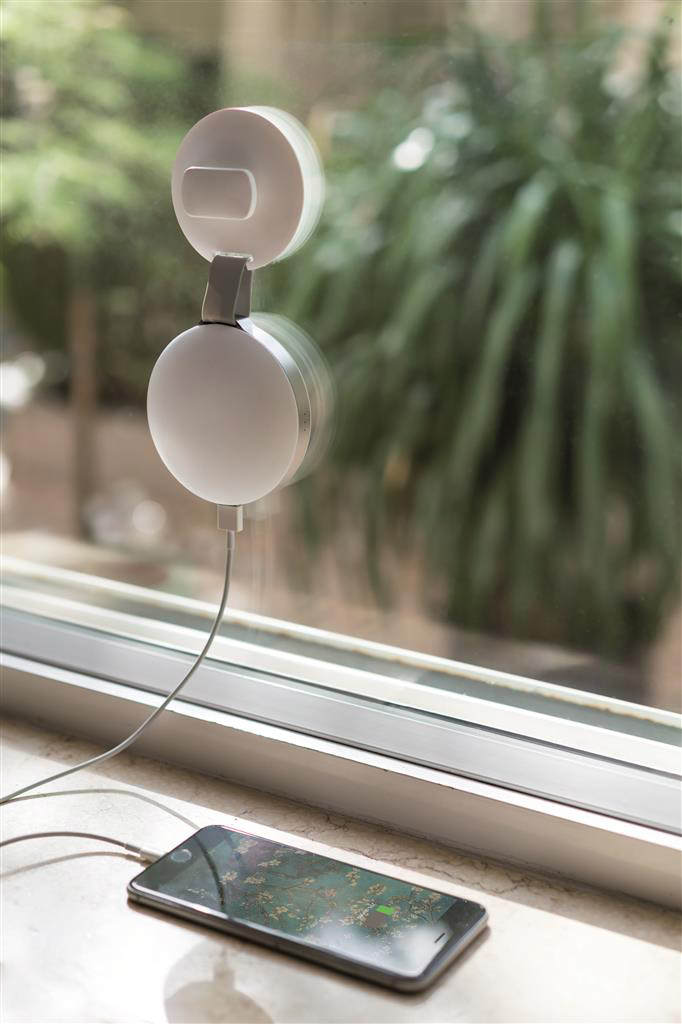 Notos is a beautiful compact, portable solar power bank with an aluminum ring, making it attachable to windows for easy charging under the direct sun. You can also charge its battery using USB connected to a computer or an adapter to a wall outlet.
It has a battery with 2200 mAh capacity having 5V/1A output and 5V/1A input, which is enough for charging most smartphones to two-thirds of their battery capacity. Thus, using Notos, you can ensure emergency power source is available in readiness. However, unlike Solar-5, it does not offer two output ports with multiple current levels.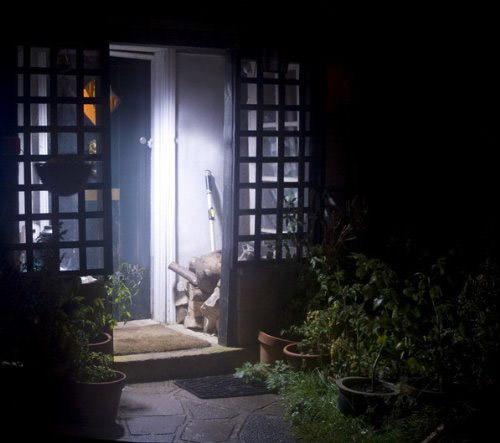 Solar Power Outdoor LED Light by Swiftly Done is the most accessible gadget on this list. It is a durable, weather-resistant light that can be easily installed on any surface using the peel and stick method. Moreover, you can fit it anywhere and it can receive sunlight directly or indirectly.
This gadget has a solar panel with a lifespan of five years, and its white light has a lifespan of 5.7 years if operated all day. One of its exciting features is it stays at half brightness when idle, brightens up to full on detecting motion, switches off automatically at sunrise and turns back on when the sun sets. It is intelligent, don't you think?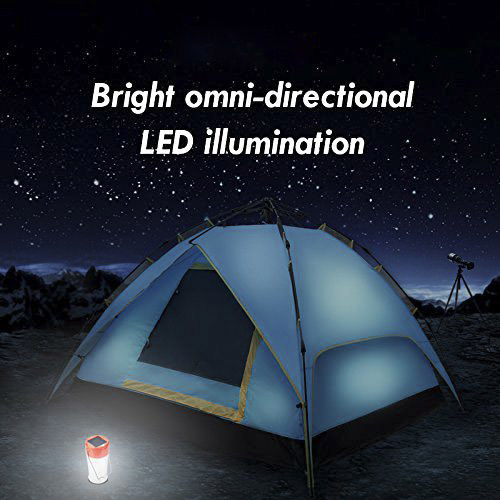 Etekcity LED Solar Camping Lantern is lightweight, portable, and durable with an omnidirectional light that can run all night. It works on a 450 mAh battery that can be charged using its built-in solar panel.
Read Also: 20 Camping Gear Pieces for Avid Traveler
This lantern can charge itself when under the sun or you can connect it to a 5V DC power supply to charge it up. You can also hack and convert it into a flashlight by unscrewing the bottom cap. However, I noticed that it does not have a charge level indicator and a bright light. Nevertheless, it works well during power outages and emergencies.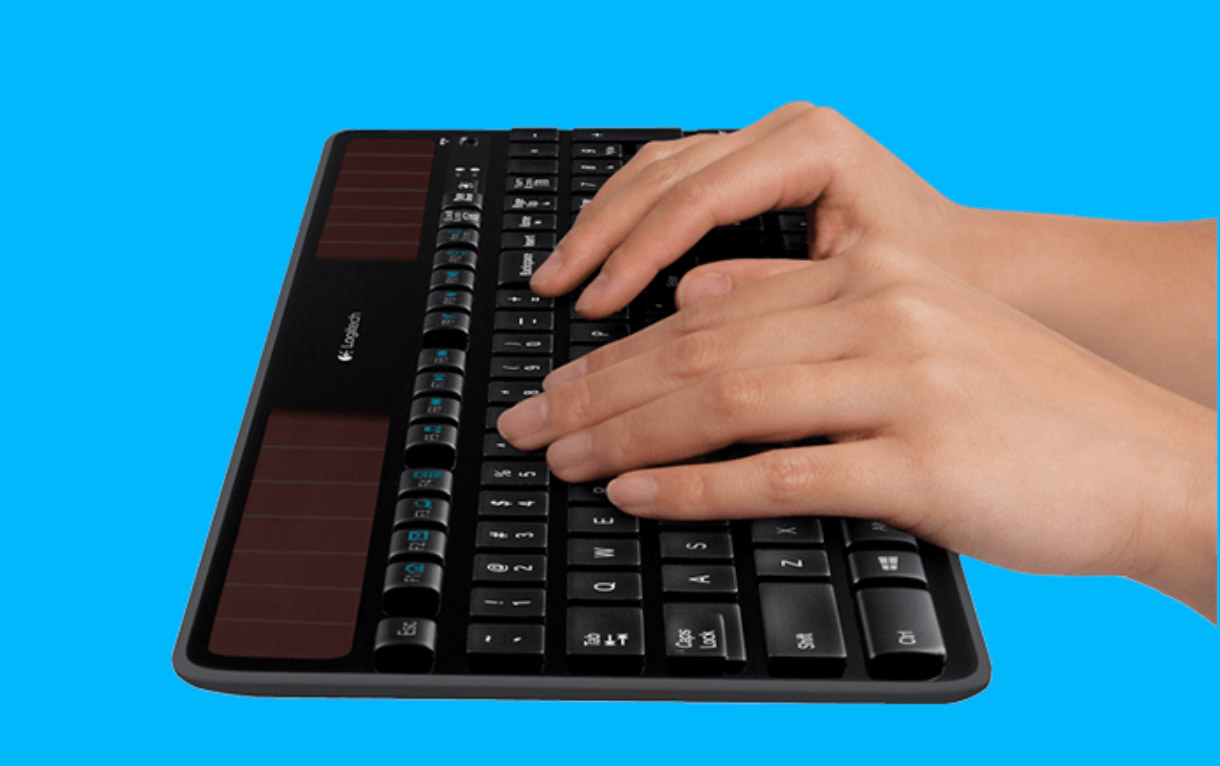 This Wireless Solar Keyboard is sleek and comes with solar panels. It can charge itself from any source of light including indoor and outdoor lights. Moreover, it can hold the charge for at least three months – even in complete darkness. That said, it is wonderful enough to make me replace my wireless keyboard.
It packs in a powerful 2.4 GHz wireless receiver, which eliminates any delays, dropouts, and interference, meaning you can enjoy hassle-free typing. Also, it has a long-range connection, making it super portable and allowing you to control the cast from your sofa.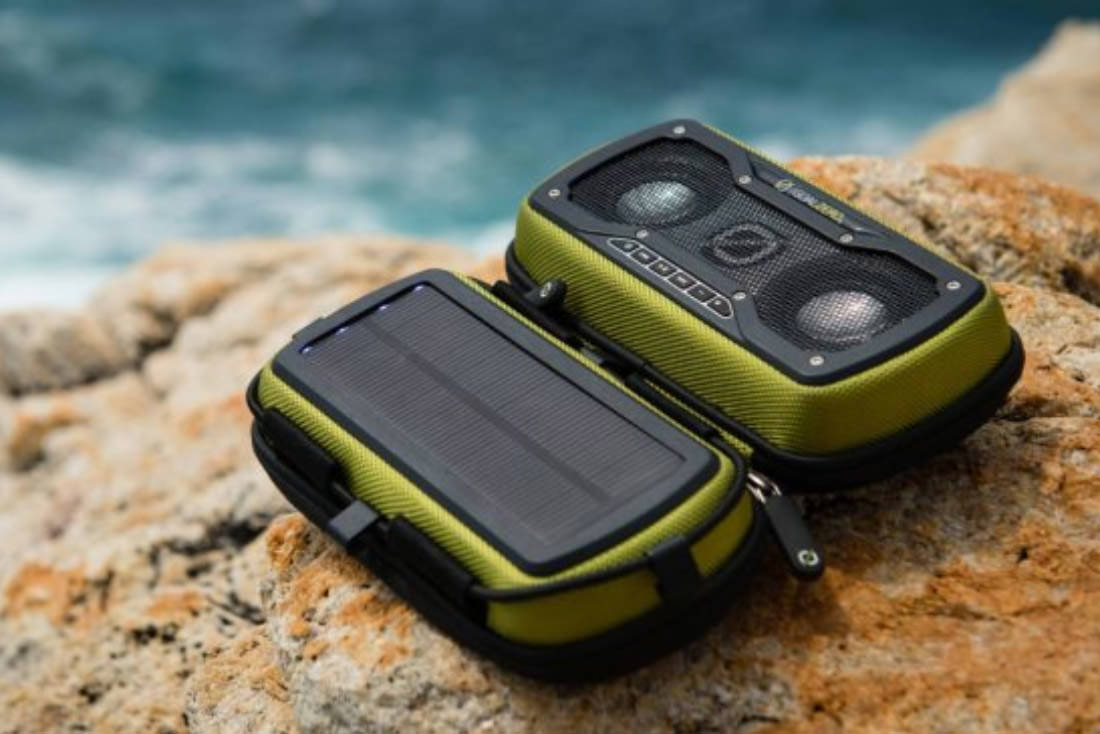 Rock Out 2 is a fantastic portable speaker with the goodness of harnessing the power of the sun. It features a solar panel and a weather-proof exterior body, unlike usual speakers. It packs in an 800 mAh battery that can run your music for 10 hours on just a single charge. Isn't it amazing?
Moreover, its one-touch Bluetooth pairing functionality offers a hands-free solution to connect your mobile phone. You can place it under the sun to charge it (takes eight hours) or use the built-in cable to charge this speaker from a laptop or a wall adapter (takes two hours). This being the case, it can play music all through the day – even after the sun sets.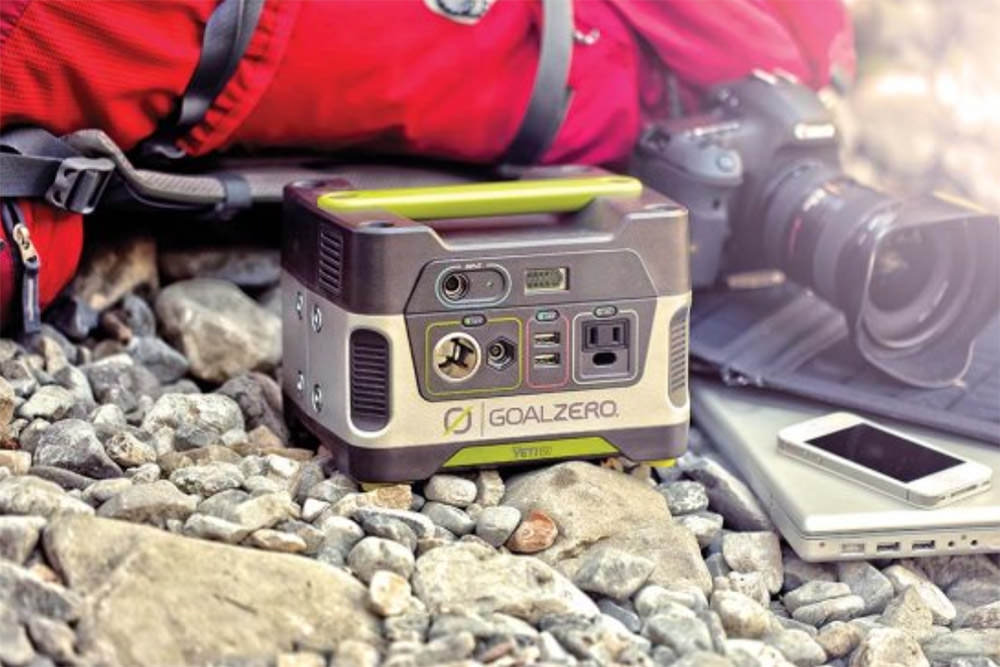 If the above gadgets are not enough for your power needs or you are looking for a fume-free portable power station to use for big emergencies, then Goal Zero Yeti 150 can be your ultimate choice. This power station has a 150Wh battery, which can be charged through a solar panel, or plugging it into a wall socket or 12V adapter of your car.
It offers much more than any power bank on this list including an "LCD Battery Display." Yeti 150 features two USB ports, one 12V output, and a regular socket backed by an "AC Inverter." That means you can charge a range of devices from a smartphone to a laptop until the device does not require high input power or voltage, of course.
The post 10 Cool Gadgets That Bring You Renewable Energy appeared first on Hongkiat.
WordPress Website Development