One of the most intriguing features of WordPress is that it can be set up to create websites of any design by using different themes. Whether users want to promote their business, create a brand, showcase their work like music or photography or sell their products, WordPress is a one size fits all.
In this article, I will list the top 10 WordPress themes for artists who are looking for a platform to promote their talent and works.
Kalium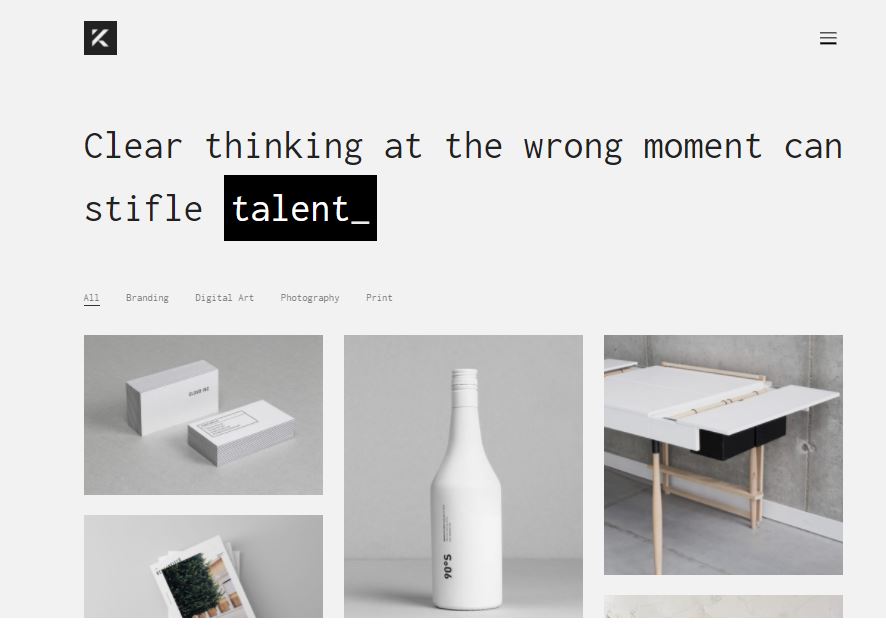 Artists always want their work to stand out from the rest. Kalium is an ideal WordPress theme for artists that offers a showcase for their work and capture the full attention of the visitors. The theme comes with 13 built-in demos to get the artists started with minimum hassle. If none of the default designs fit the bill, you can also create custom designs through the admin panel of this theme.
Wave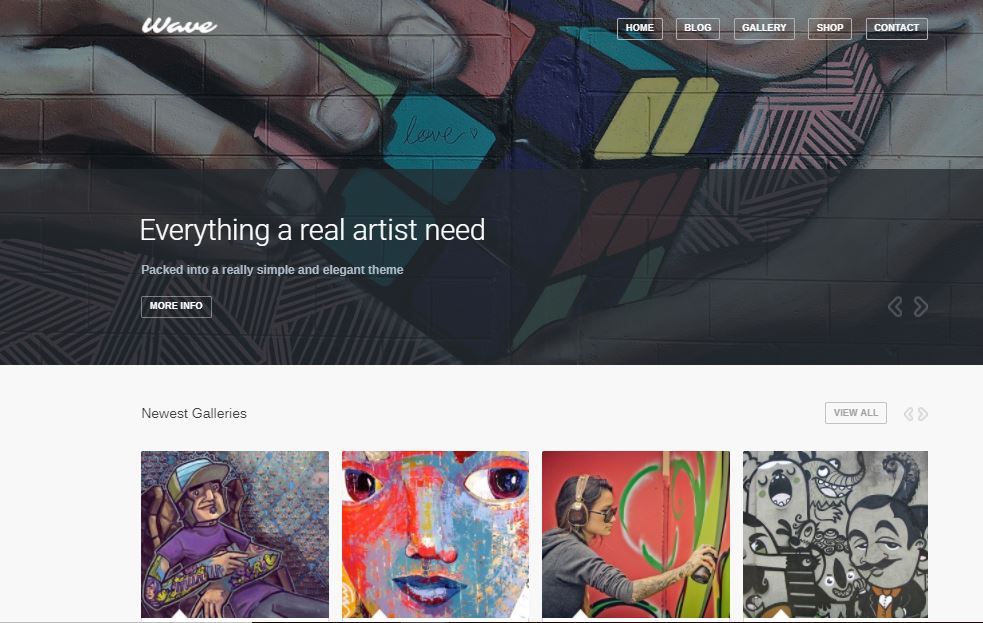 Wave offers an eye catching display for your artwork. The theme is fully responsive by seamlessly adjusting to various screen sizes. Users have a number of display options to choose from for their artwork, including the choice of a single column display or a 4 column display with options to place content on different positions on the website.
Weston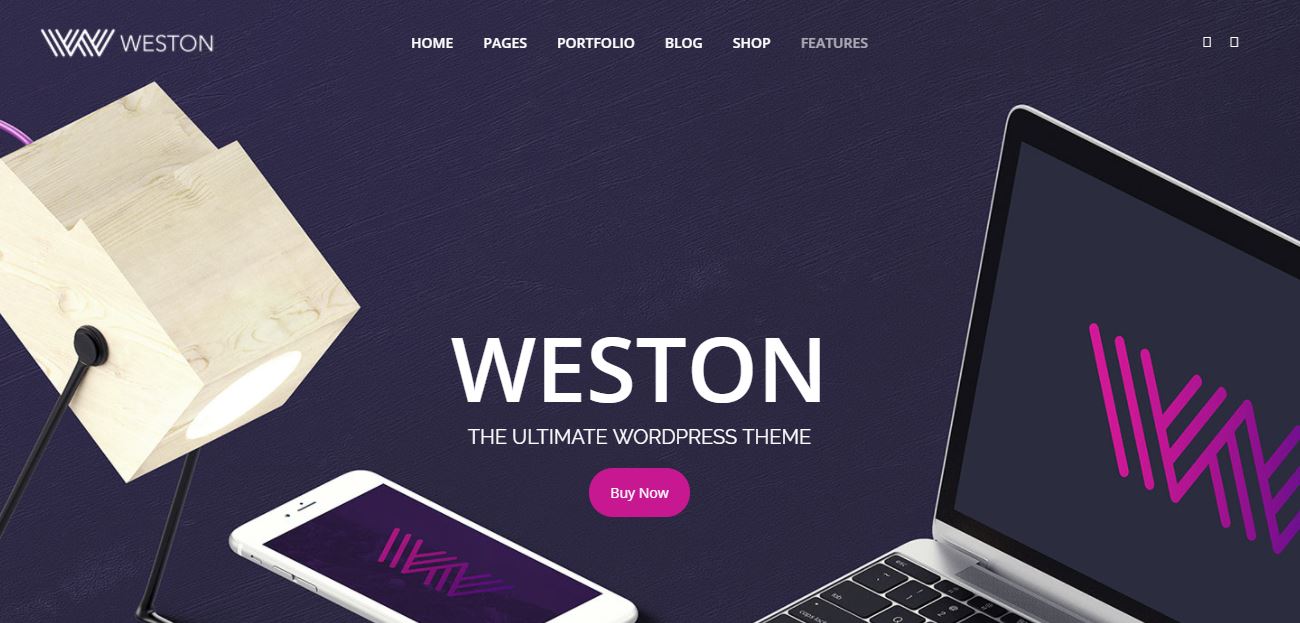 Weston is not just a WordPress theme for artists but also servers other purposes as well. The theme also comes with handy plugins to enhance website's functionality. It offers 12 "Concepts" that you can use to display your work. In addition, the theme offers two layouts for portfolio display, Masonry display and 4 column design.
Oscillator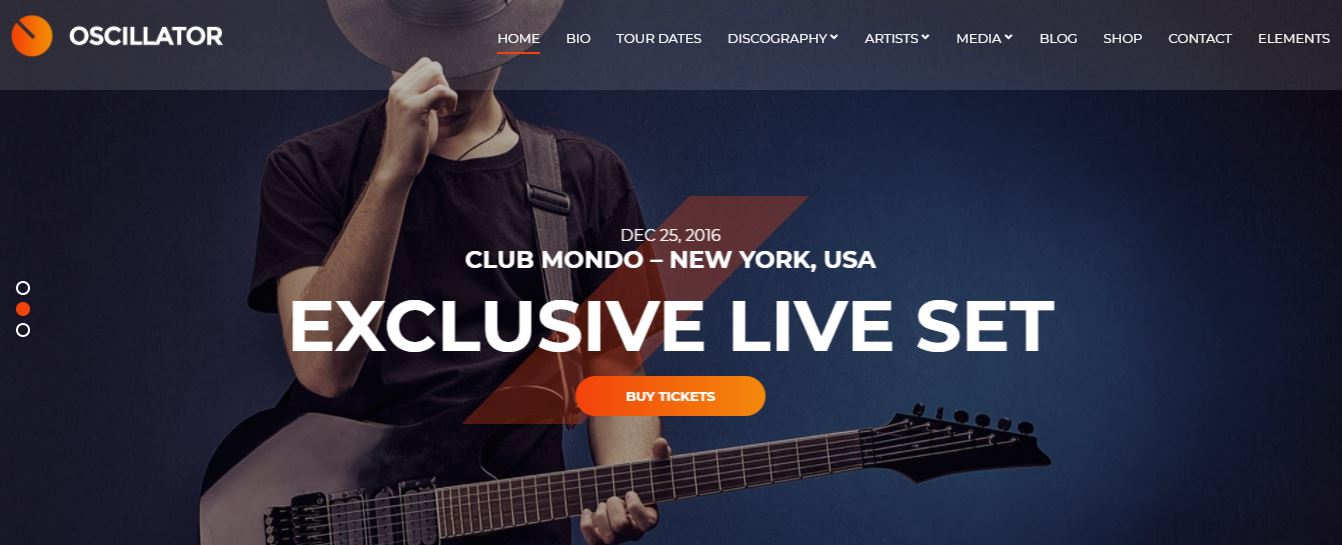 Musicians loves to throw their music out for people to listen and give feedback. Oscillator is a theme for musicians and singers who wants their fans to listen to their music. The theme comes with a built in music stream player. Website designers can drag-and-drop the components of this theme to ensure the perfect design for the client.
Frost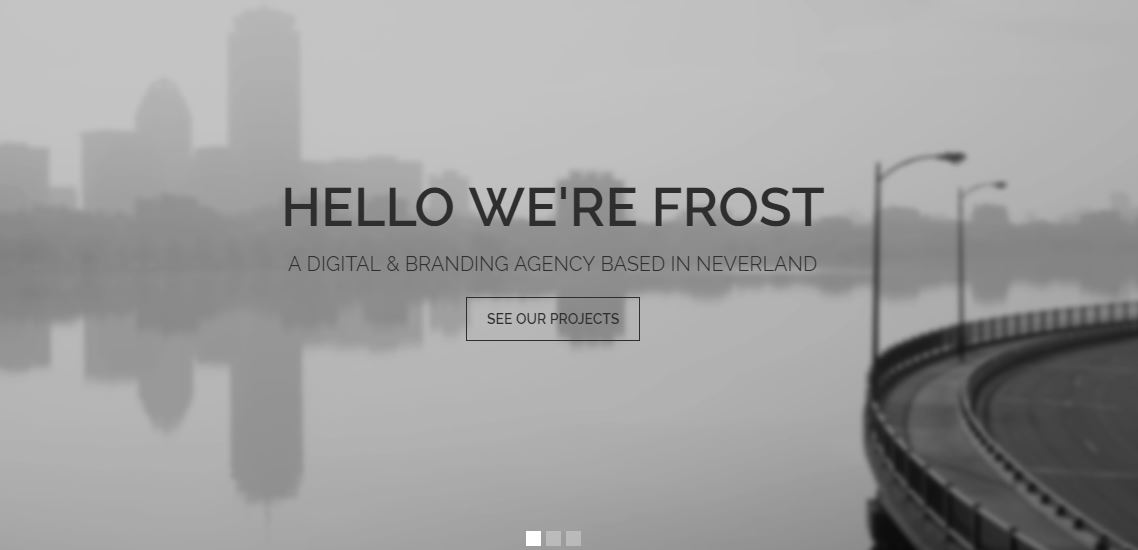 Frost is an ideal WordPress theme for artists. Designers could create either a single-pager or multi page websites easily. The theme supports beautiful portfolios for artists that deal with visual media ( the theme is perfect for photographers and painters, who wish a WordPress powered platform for their portfolio websites). The theme's "Live Customizer" can be used to make changes to the website and view them in real time.
Contrast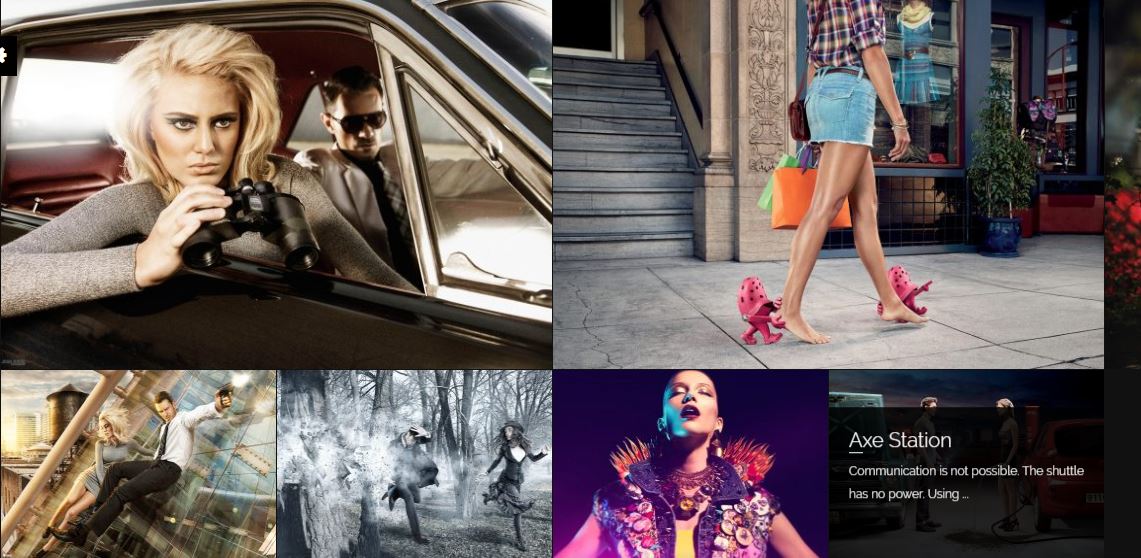 Contrast is an ideal WordPress theme for creative agencies who wants to display their portfolios. The theme is easily customizable and users can choose to display their work the way they want. It also supports Visual Customizer for drag and drop design. On top of all that, the theme is also SEO optimized.
Nico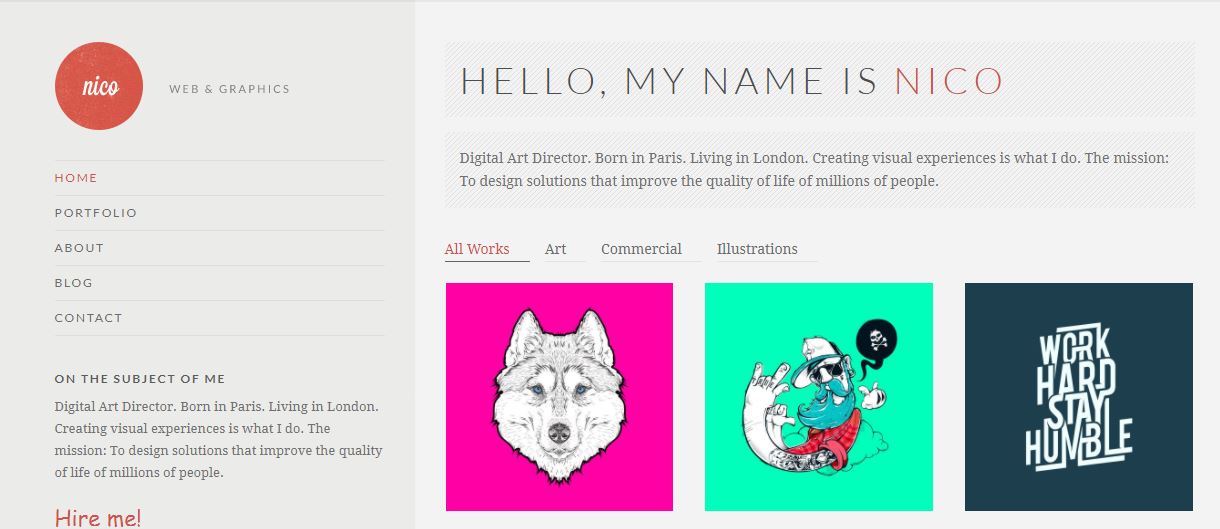 The theme comes with a filter-based portfolio and is designed for photographers who wants their work to stand out and grab visitors' attention. Nice helps users elegantly display their work by using the grid layout. Users can customize colors, background and headers of their website.
Exposure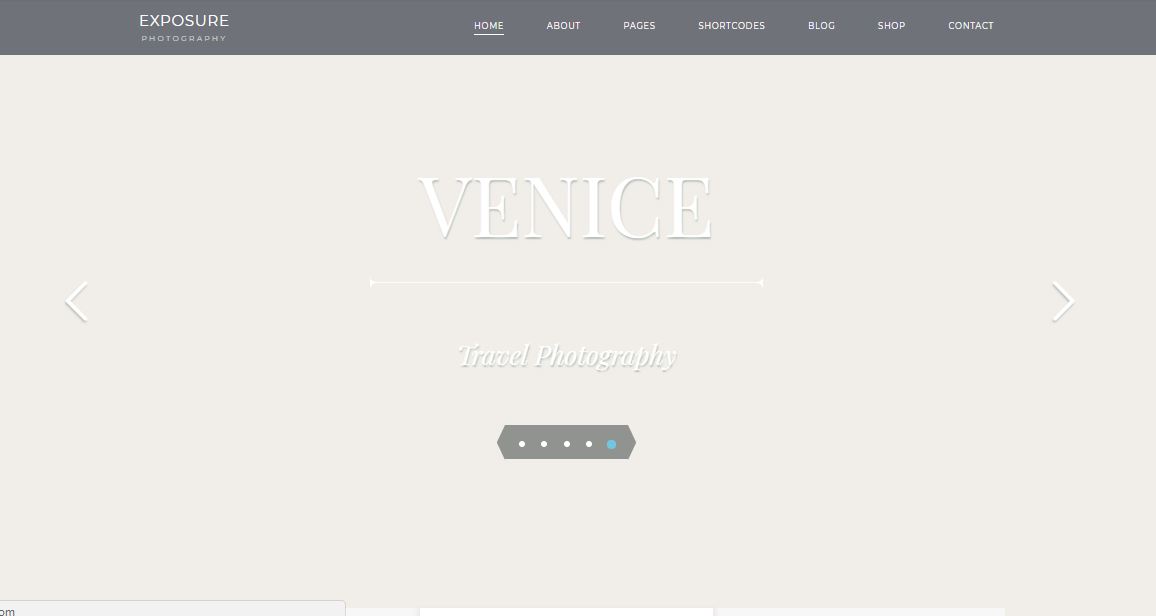 As the name suggests, this WordPress theme lets you expose your work in front of your audience. Whether it's your photography, painting, crafts or fashion, Exposure will make it standout from the rest and grab your visitors' attention. The theme is also fully mobile responsive.
Peak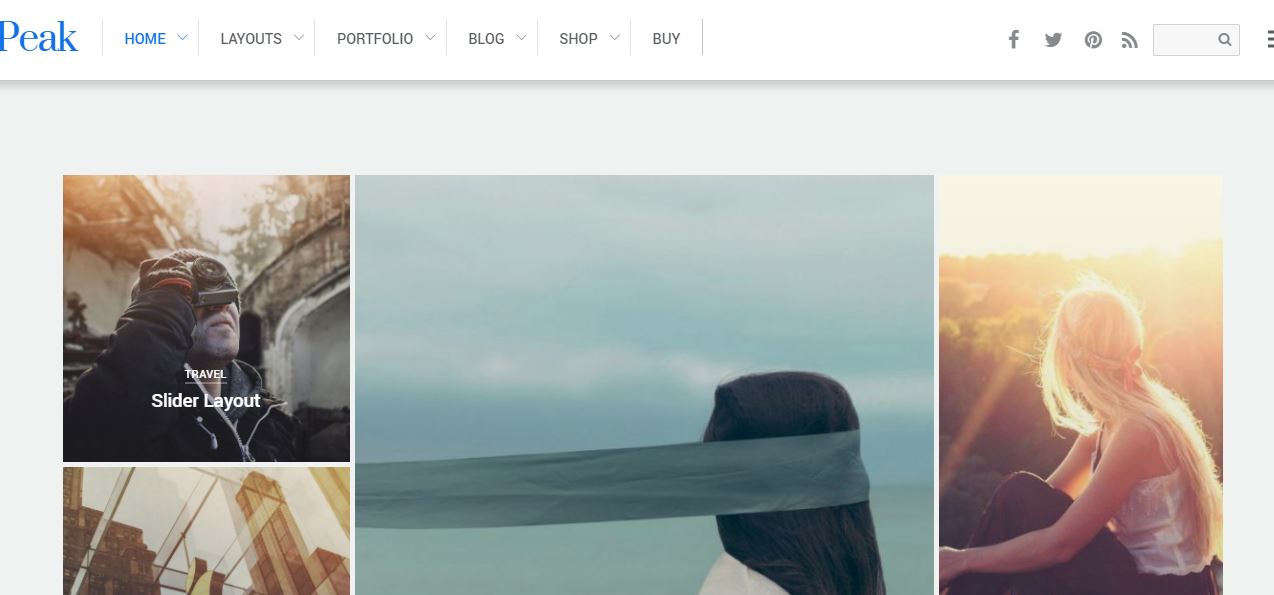 Peak is the perfect WordPress theme for artists of all kinds. With its unique layout and style, you can display your work in its full glory. The theme offers a title based display with a grid layout. It also comes with mega menu, social media menu, sidebar widgets and more
Everly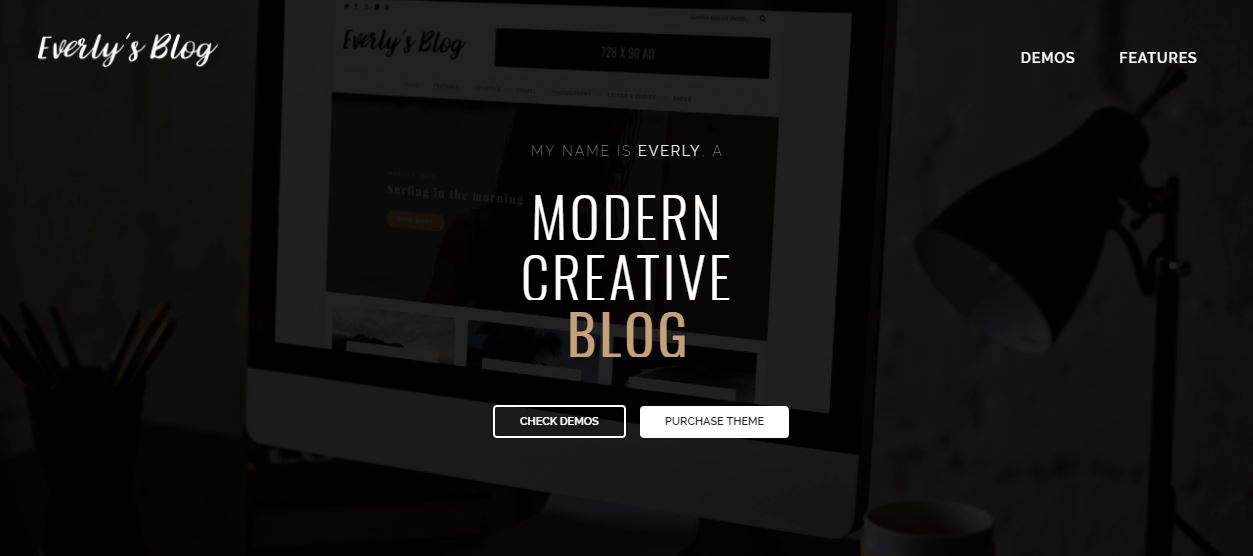 Everly offers a sophisticated layout for artists. The theme is ideal for personal blogs. It comes with 4 different homepage layouts, templates, and galleries. There are unlimited colors for you to choose from and also has dedicated ad space. The easy setup allows you to quickly get your website up and running and showcase your work.
Now that you have found the best WordPress themes for artists, it is time for you to launch your WordPress website and let the world see your art. If I have missed out on your favorite theme, let me know in the comments.
The post 10 Best WordPress Themes for Artists in 2018 appeared first on WPblog.