Apple Watches were already one of the best wearables in the market, however with the launch of Apple Watch S4 it's popularity has catapulted. The gadget is not just advanced smart device, it is also a fashionable one.
If you want your Apple Watch to look as amazing as it works, take a look at these cool straps from different manufacturers that you can easily buy. You can check the special features of each strap and simply buy the one you like.
Read Also: How to Auto-Unlock macOS with Apple Watch Series 4
For those who are looking for an Apple Watch straps that go with every color of dress, this handmade mosaic strap is just the one. Made with genuine calf leather, the strap has stainless steel buckles and a beautiful look.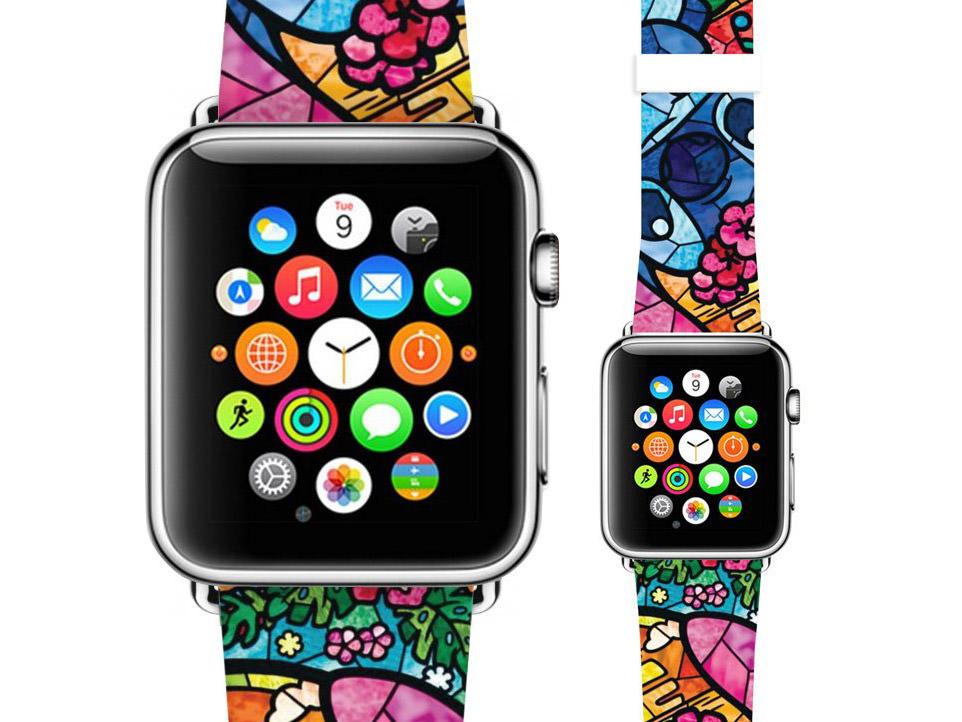 All the roadeo types, this Apple Watch strap is just for you. The strap is made with 100% genuine leather with a very masculine look. You can choose the design of the leather bracelet and color of the adapter.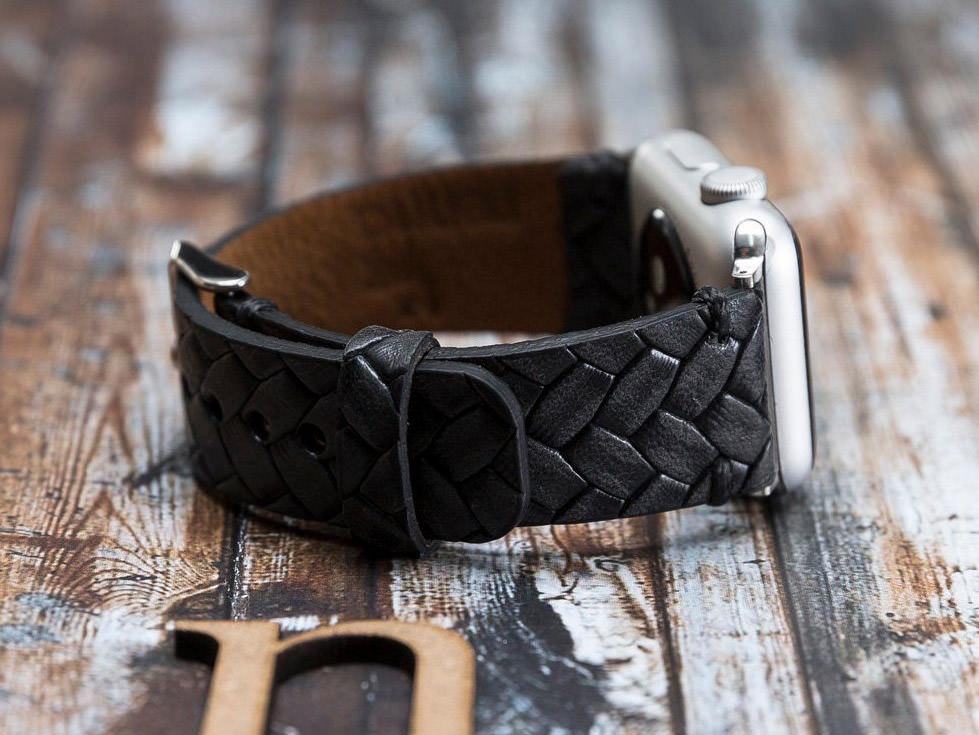 Crafted from top quality stainless steel, this gorgeous black strap shows quality craftsmanship. It comes with refined steel connectors on both ends, which lock onto your Apple Watch's band interface precisely and securely.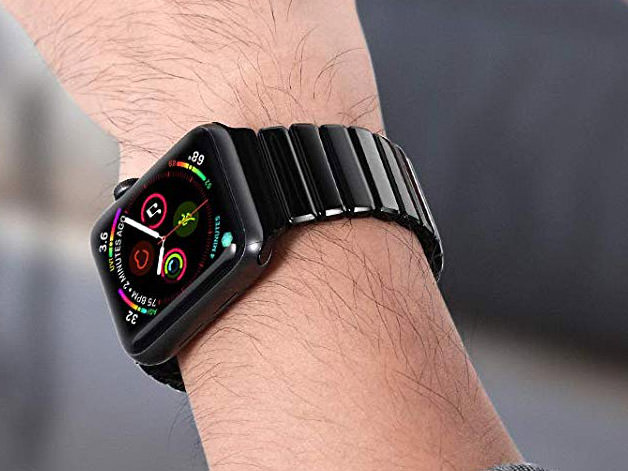 A soft and comfortable strap that fits with Apple Watch Series 4, Series 3, Series 2, Series 1, and Apple Watch Nike+. It's biggest aspect is its lightness that makes it ideal for sport enthusiasts. The holes add to the lightness, improve ventilation and make it a breathable band.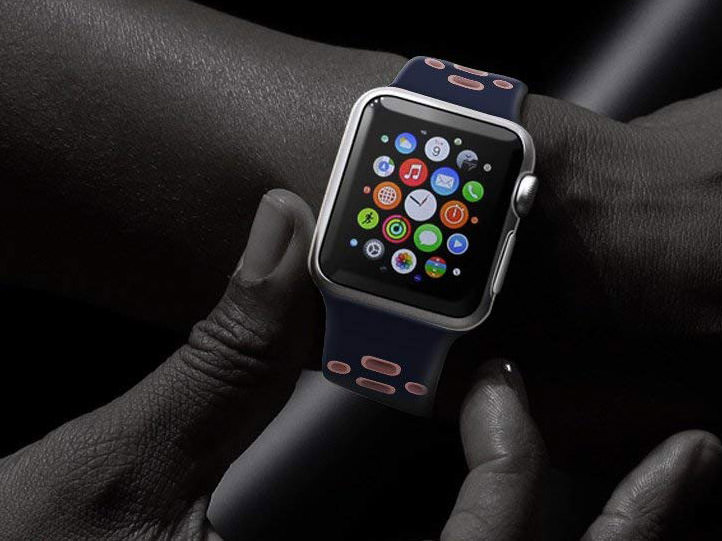 Made with high-quality leather, this Apple Watch strap comes in different gorgeous finishings and stainless steel connectors and buckle. These straps will give your watch a simple but attractive look.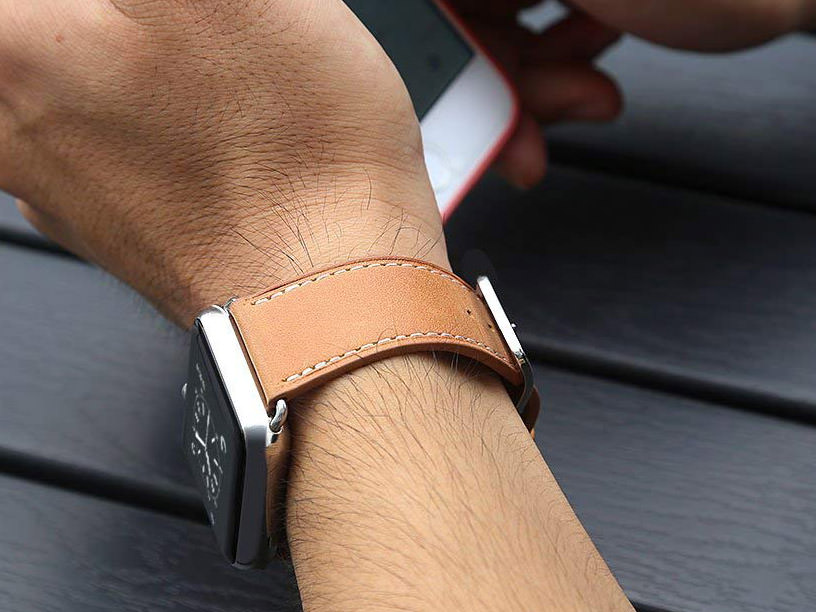 An ideal sports band for your Apple Watch, it is made with highly durable and soft material. It comes with multiple colors to choose from and amazing Watch Lugs on both ends, which lock onto the watch's interface precisely and securely.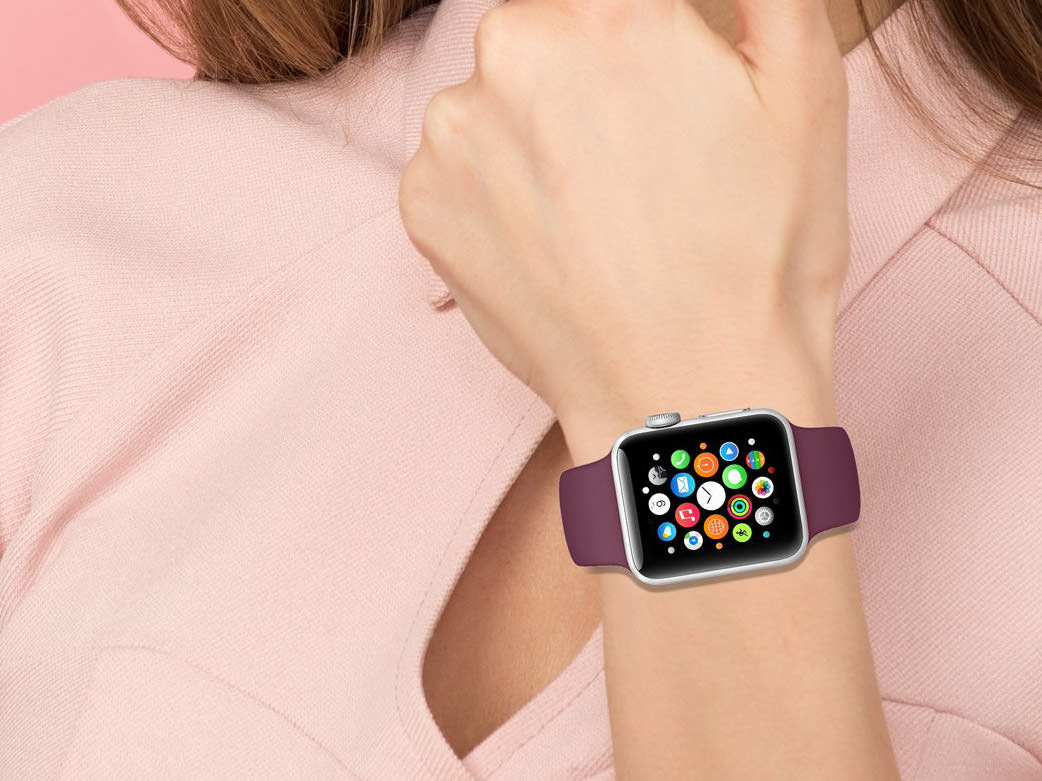 An elegant strap for your Apple Watch in Tortoise tone, it is high-quality and water-resistant. Each piece of the chain is hand-polished and made of durable material that is also lightweight.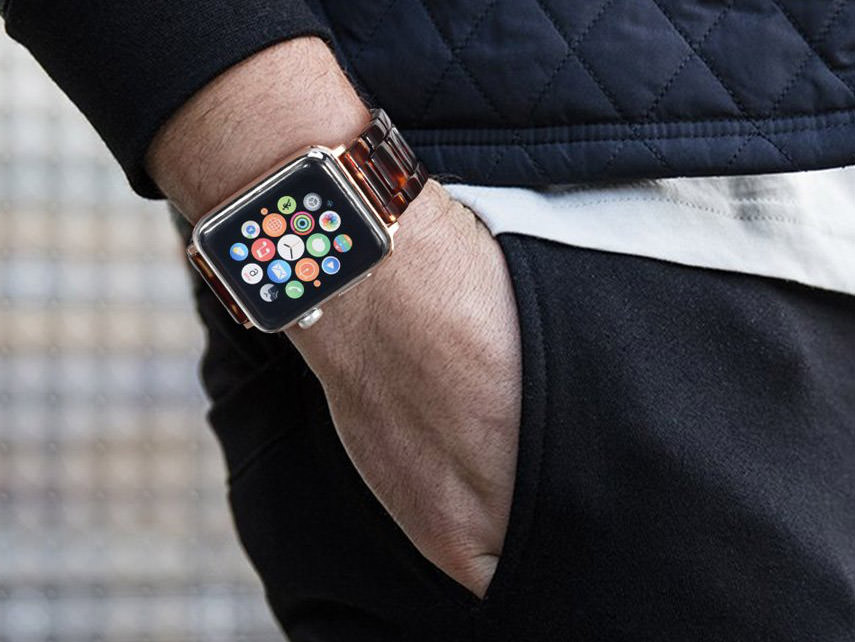 This is a 2-tone black and gold Apple Watch strap with a gorgeous texture and personality to your device. The luxurious 7-row design engineered with 7 different components adds flexibility and comfort to the strap.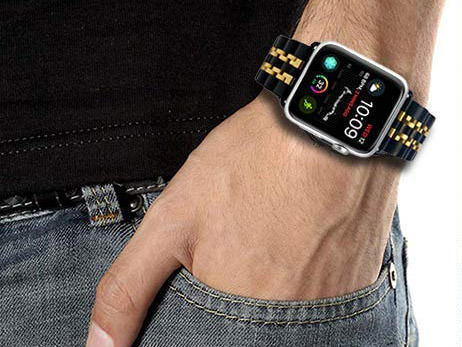 A hook-and-loop fastener made with premium nylon and watch lungs on both ends. The strap is durable, fashionable and breathes wonderfully, and also comes in an array of colors.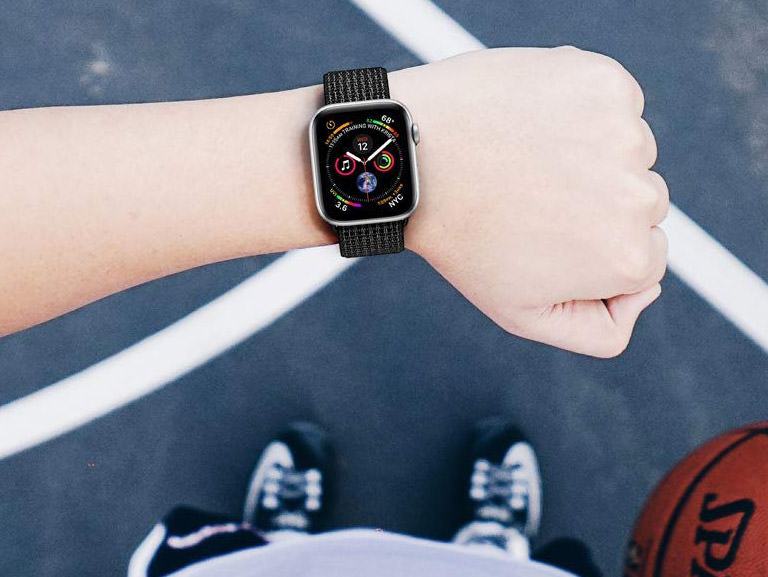 A sports band made with best silicon material to go with your Apple Watch. You can wear it in every season and with easy installation, you can put it on and off according to your mood.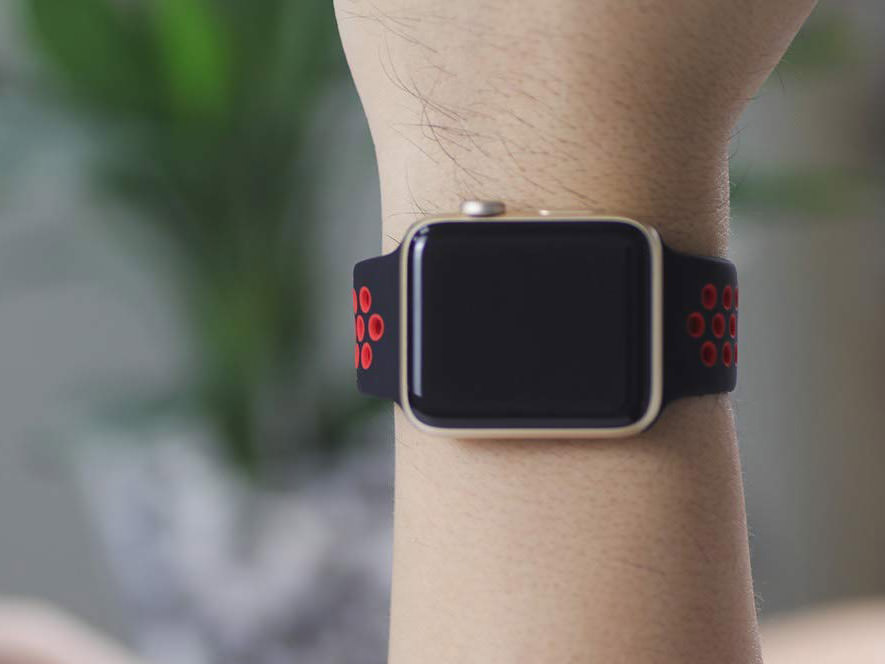 A genuine leather, durable black adapters, and a dashing dressy look makes this Apple Watch strap ideal. Other features include premium buckle clasp, soft leather loops, reinforced stitching, and finished edges for a luxury look.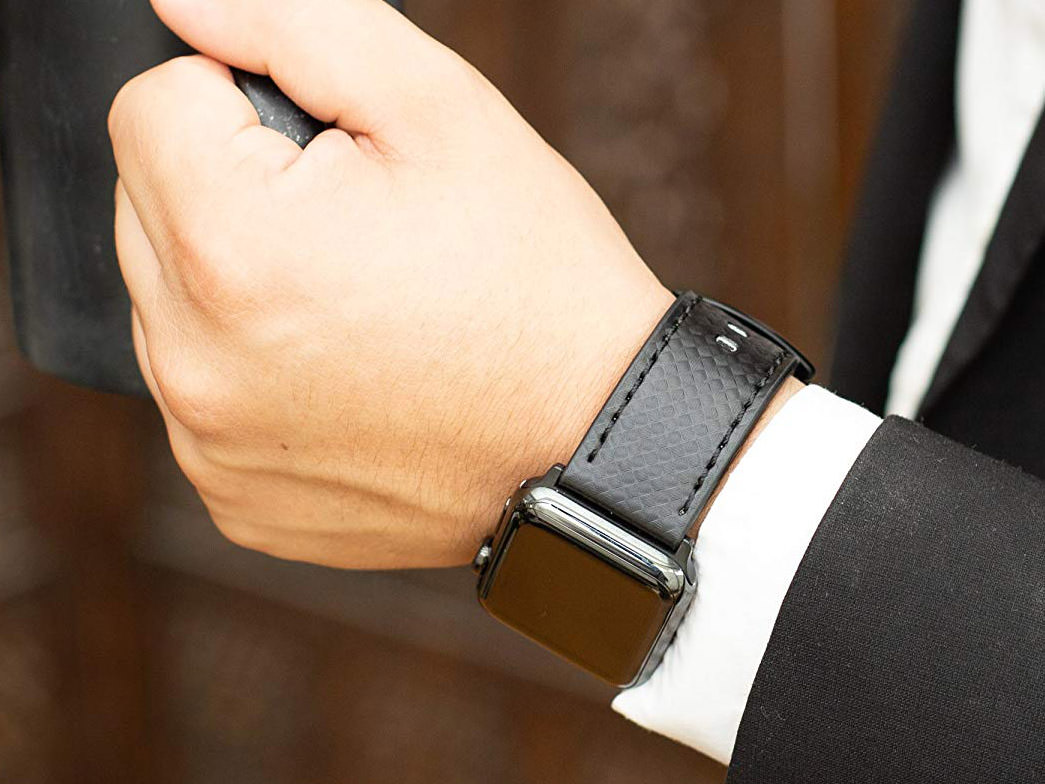 Made with genuine top cowhide leather that is soft and looks luxurious on the wrist. It comes with stainless steel buckles that makes it easy to interchange and a wide variety of colors.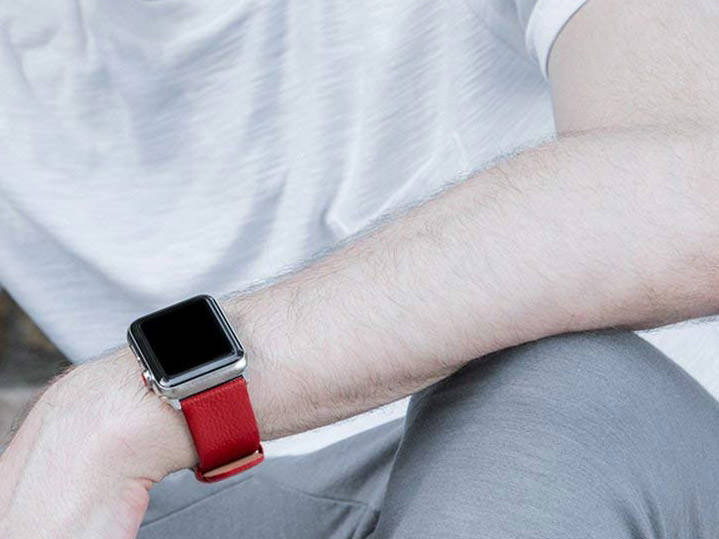 Another hook-and-loop fastener in this list that is quick and easy to adjust according to your wrist size. The band is soft, breathable and lightweight and feels light on the skin.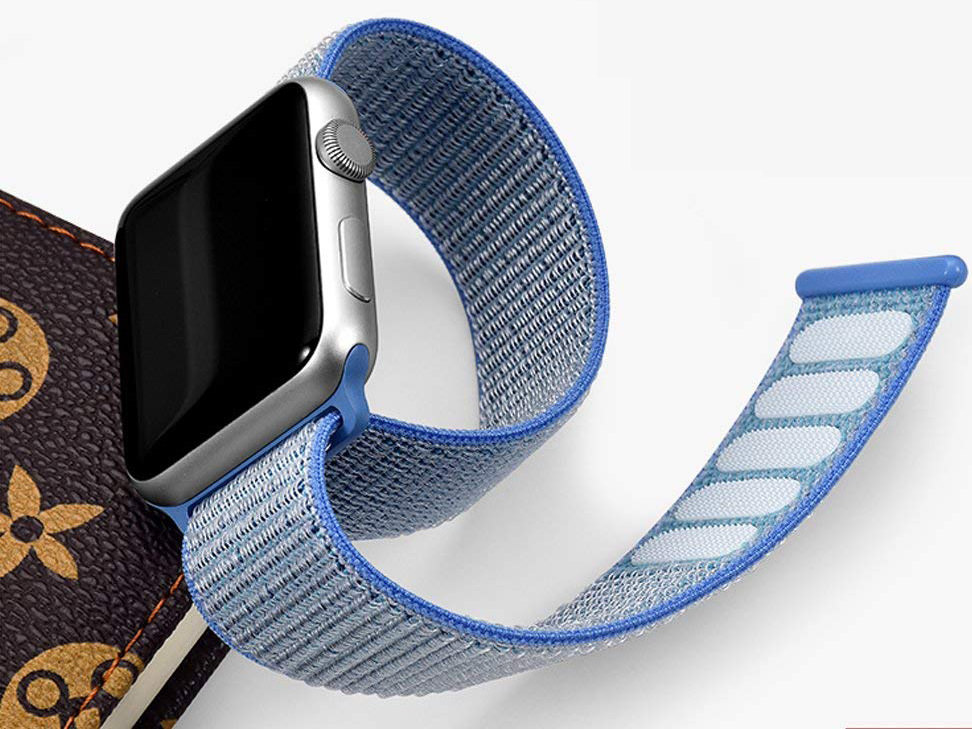 A genuine and high-quality silicon band with a unique woven pattern that makes it look very attractive. This Apple Watch strap is lightweight and drapes elegantly across the wrist.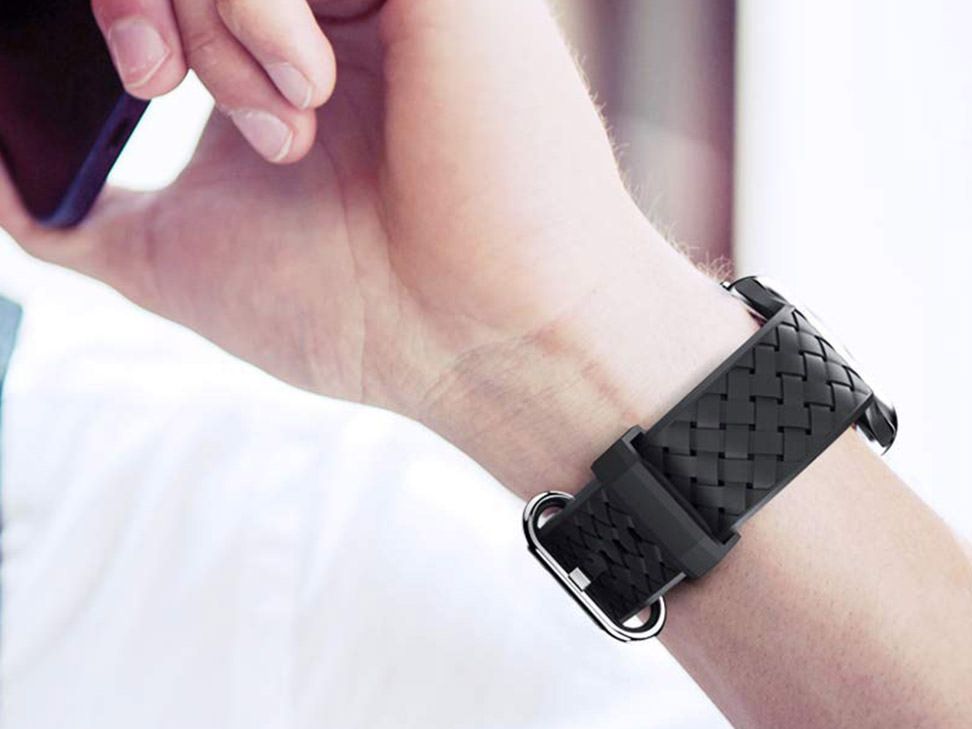 Crafted with high-quality stainless steel metal and natural Black Sandalwood, this unique Apple Watch strap comes in amazing colors and design. It has a butterfly folding clasp that prevents from loosing up.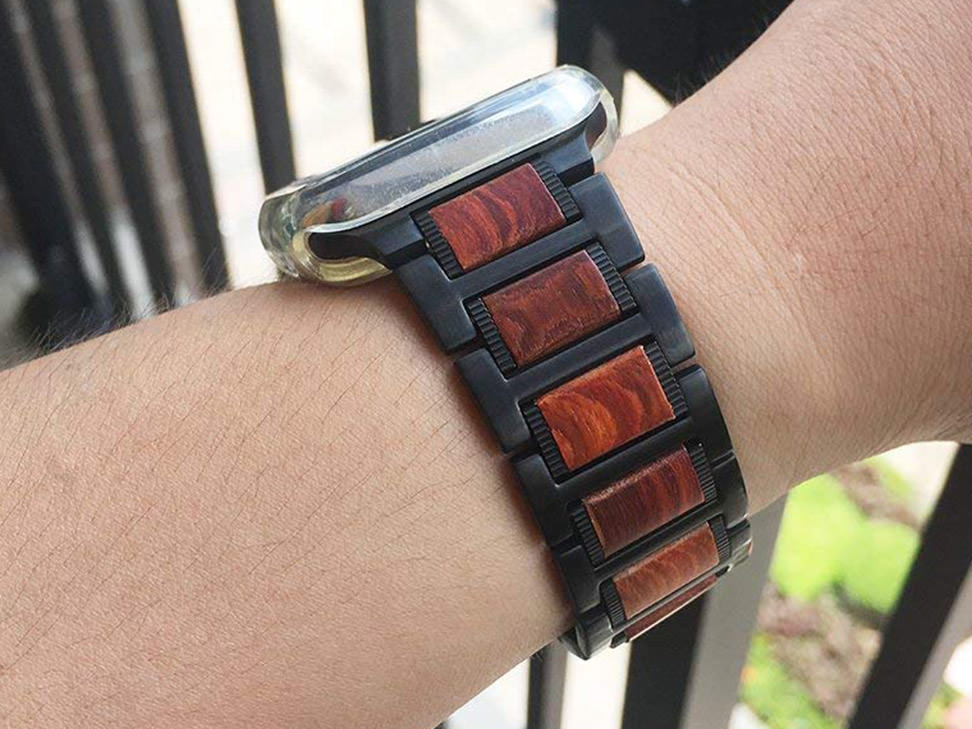 Created with premium silicon with an extremely soft feel, this sports band for Apple Watch prevents skin from irritation; is flexible, lightweight, and sweat and water-resistant.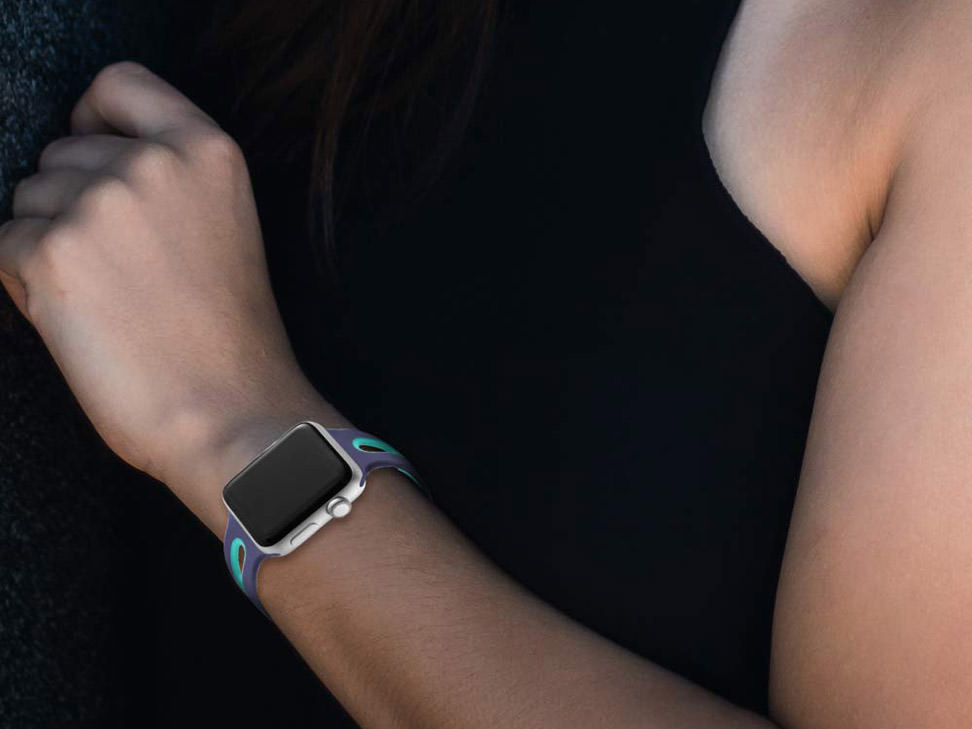 An elegant-looking Apple Watch band that's made with 3 layers of genuine top leather plus 1 more filler. It is durable, soft on wrist, anti-sweat and anti-slip as well as a delicate grain spread.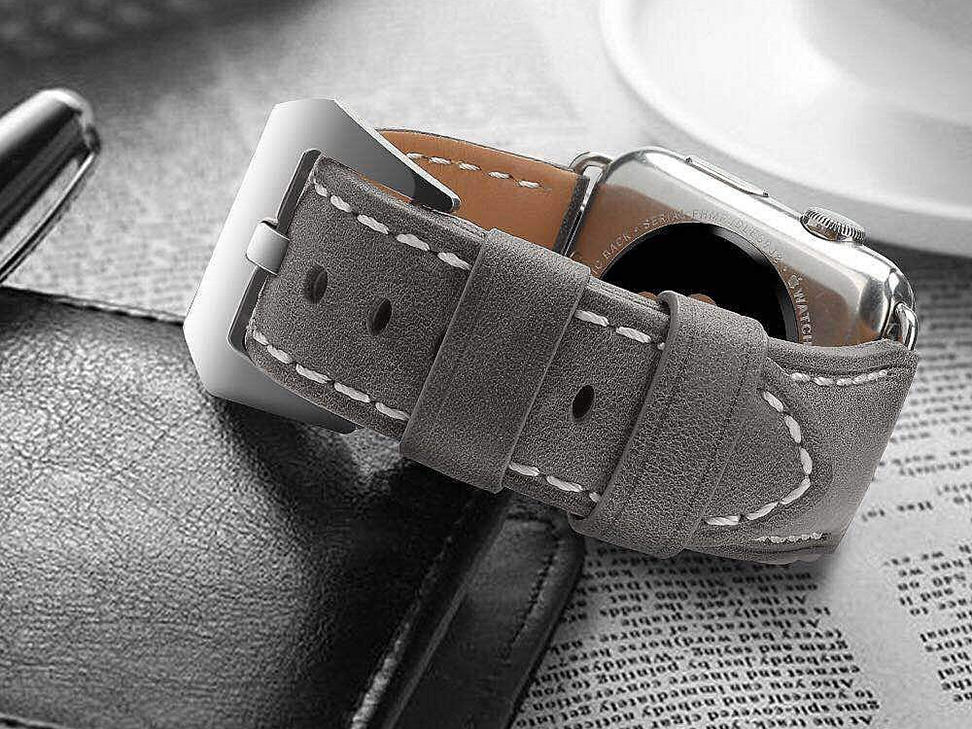 The post 10+ Beautiful 3rd Party Apple Watch Straps You Can Buy appeared first on Hongkiat.
WordPress Website Development